Breining Institute credentials are held by healthcare professionals located in 49 U.S. States, 20 countries, and are held by U.S. Armed Forces personnel located throughout the world.
Breining Institute offers these nationally administered credential programs so that health care professionals may demonstrate their specialized and advanced training in certain areas of practice. Please note that these credential programs do not independently authorize an individual to practice without underlying professional certification or licensure, and you should check and comply with the laws and regulations applicable to you within your region.
Select this link to see what some Breining Institute students, graduates, and professional credential recipients have shared about their respective experiences in the challenging, but rewarding, healthcare profession: IN YOUR WORDS
---

Specialty Credentials
Breining Institute advanced specialty credentials are available to qualifying addiction professionals and health care professionals with underlying certification or license.

Select the titles below for information about and applications to earn these Specialty Credentials:
Clinical Supervisor Credential (CSC)
Medication-Assisted Treatment Counselor (MATC)
Certified Case Manager Interventionist (CCMI)
Certified Co-occurring Disorders Specialist (CCDS)
Forensic Addictions Counselor (FAC)
Registered Addiction Specialist (RAS)
---
Credential Renewal
Your advanced and specialty credentials from Breining Institute demonstrate your commitment to providing quality care to your clients, beyond the basic requirements for certification or license in your State or other jurisdiction.
All Breining-credentialed professionals need to renew their credentials every two years.
You may renew your credential(s) up to one year prior to your renewal date.
We recommend you submit the Online Credential Renewal Application at least four (4) weeks before your renewal date, in order to insure a timely renewal of your credential(s).
Everyone needs to complete a renewal form when renewing, and you may renew all of your credentials at the same time.
Use the online renewal form at this link: Online Credential Renewal Application
---
Continuing Education (CE) requirement
Starting in 2022, the continuing education (CE) requirement of all Breining Institute-issued professional credentials is 30 hours every two years.
The continuing education may be obtained from any legitimate education provider of continuing education for healthcare professionals. If you are not sure about the education provider, contact us by email with information about the provider and which course(s) you intend to complete.
If you complete a Breining Institute 30-hour CE Bundle for your current renewal, you will be entitled to a discount on your Credential renewal fee.
Here is a link to help you complete your continuing education (CE) requirement:
---
Renewal Fee payment
If you have already submitted your online Renewal Application, but have been unable to complete your credit card charge for renewal using the online renewal form, you may make the renewal payment through PayPal (you do not need a PayPal account) by using one of the links below:
ON-TIME RENEWAL
LATE RENEWAL
---
Credential Verification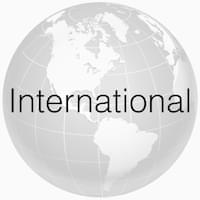 INTERNATIONAL VERIFICATION of Breining Institute-issued credentials, held by healthcare professionals located in 49 U.S. States, in 20 countries, and by U.S. Armed Forces personnel located throughout the world, is available at this link: International Credential Verification (ICV) System
---
AOD Counselor Certification in California
California law requires individuals providing alcohol and other drug (AOD) counseling services in a State-licensed program to be registered and hold entry-level certification with a State-approved agency.
Contact CADTP or CAADE to register as an AOD counselor and obtain entry-level, State-approved certification, at either of these links:
Once you hold the entry-level certification, you may then be eligible for the Breining Institute nationally-administered Specialty Credentials.
---
Request for Duplicate Credential Certificate
Breining Institute provides a display-worthy Certificate to new credential holders, upon the initial issuance of each new credential, at no extra charge to the credential holder, which is sent to the credential holder by U.S. Postal Mail or equivalent service.
If an individual credential holder wishes a duplicate of the original certificate, with a current renewal date displayed, Breining will be pleased to provide such, upon receipt of the Request for Duplicate Credential Certificate form and $75 processing fee payment for each certificate ordered.
---
Application Abandonment Policy
Incomplete credential applications will be considered abandoned if Breining Institute does not receive the fully completed application (including all supporting documentation and fees) from candidate within three (3) months from the date of the initial submission.
This policy applies to new and renewal credential candidates.
Abandoned applications will be closed, credential or renewal credential will not be awarded, and applicants will need to reapply at a later time if they wish to receive subsequent consideration.
Any documents provided by candidate will be destroyed or deleted, and candidate will need to resubmit those documents for consideration in subsequent credential applications.
Any credential application fees submitted will be forfeited, and new application fees will need to be submitted at the rate in effect at the time a new application is submitted.
---
Registered Service Marks of Breining Institute
These credentials are registered service marks, and may only be used by professionals who have been awarded these credentials by Breining Institute:
"Registered Addiction Specialist" and "RAS" credentials: Service Mark Reg. No. 65739, Class Number 41
"Clinical Supervisor Credential" and "CSC" credentials: Service Mark Reg. No. 66826, Class Number 41
"Master Counselor in Addictions" and "MCA" credentials: Service Mark Reg. No. 66746, Class Number 41
"Medication-Assisted Treatment Counselor" and "MATC" credentials: Service Mark Reg. No. 66622, Class Number 41
"Forensic Addictions Counselor" and "FAC" credentials: Service Mark Reg. No. 66627, Class Number 41
"Certified Co-occurring Disorders Specialist" and "CCDS" credentials: Service Mark Reg. No. 67864, Class Number 41
"Certified Women's Treatment Specialist" and "CWTS" credentials: Service Mark Reg. No. 67863, Class Number 41
"Certified Case Manager Interventionist" and "CCMI" credentials: Service Mark Reg. No. 121265, Class Number 41;  "CCMI" Service Mark Reg. No. 5,560,295, United States Patent and Trademark Office (USPTO), Ser. No. 87-778,904, Class Number 41
"Addiction Counselor Exam" and "ACE" are registered marks of Breining Institute: Service Mark Reg. Nos. 68184, 304796, Class Number 41