We appreciate whenever Breining Institute students, graduates, and professional credential recipients share their experiences with others who may be considering this challenging, but rewarding, career as a substance use disorders (SUD) professional. A number of these professionals have shared their stories here.
And we invite you to share your story by completing the short online form at this link: Share Your Experience
Since 1986, Breining Institute has been dedicated to providing individuals in this profession with the highest level quality education, training, testing and certification, and has awarded certificates, degrees and professional credentials to qualified individuals in 47 U.S. States and 22 countries.
---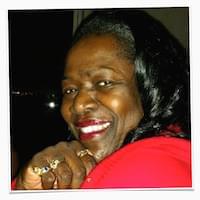 CYNTHIA E. MORELAND, CSC, CWTS
Los Angeles, California
"My motivation was to help people change for the better. And as I watch others change and the glow, willingness that they go through to become a better human being in society without the use of some mind altering substance is a blessing.
"I am a Certified Alcohol and Drug Counselor – Certified Addiction Specialist, Clinical Supervisor Credential, Women's Treatment Specialist and just passed the MATC exam."
Ms. Moreland has earned the internationally-awarded Clinical Supervisor Credential (CSC) and Certified Women's Treatment Specialist (CWTS) Credentials from Breining Institute.
---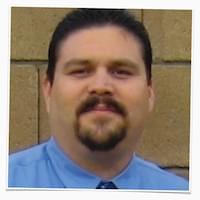 ALEX REYES, M-RAS, CSC, CATC
Coachella, California
"For 16 years of my life, alcohol and methamphetamines dictated my every move, good, bad, and indifferent. The series of my final moves had me walking into my home at 5:00am just in time to shower and get to work on time. I was greeted by my wife with the loudest silence I ever heard. She drove me to work and all I could hear was the sound of the tires on the pavement. I walked pass my office directly to my supervisor's office, and she immediately new something was not right. Within hours I was at the EAP meeting with the person who helped me turn my life around. For the first time in my 16 years of addiction, I met someone who tried to understand my pain of my addiction and didn't judge me for it. I entered into treatment and began my journey of recovery.
"Following treatment, I knew that I wanted to help others as she helped me. I wanted to share my understanding of pain from addiction to help others as she helped me; compassionately, lovingly, genuinely, and most importantly non-judgmentally, and I immediately began my pursuit of becoming an addiction specialist.
"I obtained a Master Level Registered Addiction Specialist and Clinical Supervisor Credential, which I believe has allowed my supervisor to have the confidence in me to lead our Behavioral Health Team in providing client centered co-occurring treatment. I have obtained my AA degree in Liberal Arts, my BA in Psychology, and my Masters in Social Work.
"I provided substance abuse counseling for over 8 years to people in the CalWORKs program, formerly known as welfare. Now as a Clinical Therapist I have had the privilege of helping families with the Multi-Dimensional Family Therapy (MDFT) program, which is an adolescent substance use program that addresses the family system. I have also had the privilege of helping families with the Youth Hospital Intervention Program (YHIP), which engages families when youth are in crisis utilizing or at risk of utilizing inpatient psychiatric services. Currently I have returned to the CalWORKs program and am providing stabilization services to CalWORKs recipients in crisis."
Mr. Reyes has earned the internationally-awarded Masters Level – Registered Addiction Specialist (M-RAS) and Clinical Supervisor Credential (CSC) credentials from Breining Institute, as well as the CATC Credential from the California Association for Alcohol / Drug Educators (CAADE).
---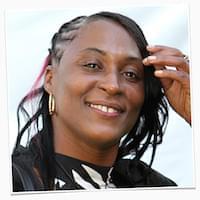 CYNTHIA D. KING, RAS, CATC
Los Angeles, California
"My motivation was determined by my lifestyle Drugs and Alcohol, Prostitution and Prison and the loss of my five children to DPSS. I no longer had the desire to live and die in that World. I had a desire to become a productive member of society once again.
"I am currently working for HealthRight360 who I have been employed with for 9 years and 6 months, longest career in my life. Today I can say I am proud to be Certified as a CATC Counselor.
"My Certification has advanced me now by holding a position that is in need for me to be Responsible, Dependable, Trustworthy and Effective in All my Tasks, Show Independence and Great Leadership Skills by being able to Open and Close Facility and Maintain Structure."
Ms. King has earned the internationally-awarded Registered Addiction Specialist (RAS) Credential from Breining Institute, as well as the CATC Credential from the California Association for Alcohol / Drug Educators (CAADE).
---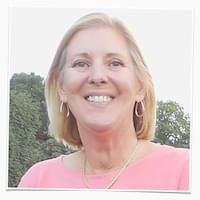 EDIE MacALISTAIRE, CADC
Santa Rosa, California
"I got clean on March 30, 1987, after being addicted to heroin for over 20 years. A woman in my sister's church asked me if I wanted to go to an NA meeting with her, and I said I would go, but doubted if anything like that could help me. I was wrong! Through the unconditional love of the fellowship, getting a sponsor, and working the steps along with doing service work, my life has completely changed.
"I decided to become an alcohol and drug counselor and went to school for my associates degree in counseling in 1989. After completing that program I got my first job in a therapeutic residential program in a minimum security prison in Portland, Oregon.
"I became a certified A&D counselor (CADC) through ACCBO (Oregon Certification Board) in 1991. I spent the majority of my career working for Community Corrections; mostly in long term A&D treatment programs. I earned my Bachelor degree and went on to get a Master Degree in Social Work.
"After retiring in 2012, I moved with my husband to Santa Rosa and in 2016 I began working part time for Mountain Vista Farm-a 30 day residential treatment program in Glenn Ellen, CA."
---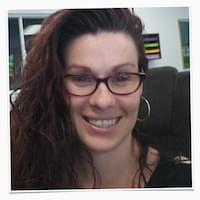 RACHAEL E. ELLIS, RASi, CATCi
Watsonville, California
"Hello, my name is Rachael Ellis. What motivates me to keep working in this field is the clients. It's all because I was once a client too and I was lost needing support and not knowing how to ask for the help.
"Six year's ago I had a CPS case and it changed my life. I was able to get services with treatment and today I'm able able to be a part of that process by offering access to the next person suffering from the disease of addiction. My position is office and housing coordinator for sober living environments. This position is a dual role but I love being the front line taking the raw calls and always having compassion toward anyone seeking help whether it be a parent, family member, friend or someone calling for themselves. The whole point is that knowing that are in vulnerable state and are needing unconditional positive guard.
"I'm still attending school to get my drug and alcohol certification and I have a lot of support from my family, friends and work to finish school. All we can do is give to our fullest potential.
"Today I'm clean for 6 and a half years, with three boys ages 7, 3 and 19 months. My life is amazing. Thank you recovery."
Ms. Ellis is a registered intern working toward earning the internationally-awarded Registered Addiction Specialist (RAS) Credential from Breining Institute, as well as the State of California-approved CATC Credential from the California Association for Alcohol / Drug Educators (CAADE).
---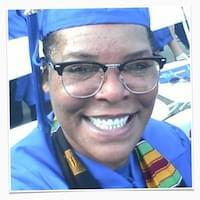 RENNIE R. EUWING, CATCi
Lancaster, California
"I was in and out of juvenile detention centers and State Girls homes. I barely made it through junior high, and dropped out of High School in the 10th grade. However, I managed to obtain a GED some years later in prison despite the unmanageability of my life. I did not stop running a muck until I was 47 years old.
"I realized that I had to get my mental, physical, psychological, and spiritual house in order if I were to be productive in society. I needed help and I found it in a treatment center. My clean date is August 14, 2003. I found a new way to think and live in the program of recovery. I've had a sponsor for 13 years, I have worked the 12 steps of recovery several times, and will continue to do so. I have not found it necessary to use any mind-altering, mood changing substance, including alcohol for 13 years, no matter what. I continue to be a part of this Narcotics Anonymous fellowship, I give my experience, strength, and hope by sponsoring other women who are willing to change their lives from the horrors of addiction, attending meetings regularly, and participating in my own process of recovery with sponsor and sponsorship family that believes in taking a 12 step writing process continuously.
"My desire to pursue higher education has always been one of my goals. It began with obtaining two Associate degrees, (1) Letters, Arts, and Science and (1) Administrative Justice. I continued my pursuit of higher education and obtained a Baccalaureate degree in Sociology with a minor in Criminal Justice. I have aspirations in becoming a candidate for a Master's program. It is a living amends to society. My past experiences, as disheartening as they may seem, allow me the ability to apply a certain degree of understanding to the Human Services arena. This level of higher education has changed my perception of myself, others, society, and the world.
"I have been gainfully employed in a capacity not equal to my educational level, however, I am grateful to be employable. I have several job opportunity offers geared toward utilizing my B.A. degree. I am a tax paying citizen, and a homeowner today. I am living the dream of being a productive member of society. There is always a test in order to have a testimony. My ability to overcome adversity, turn challenges into opportunities, resolve conflict in a positive sphere, gives me an ability to meet the needs of others where they are. I understand the principal of empathy, assertive communication, motivational interviewing, the various therapeutic approaches, and the need for compassion in the Alcohol and Substance Abuse Addictions and Disorders arena.
"Thank you to all parties involved in this process. I appreciate the time and assistance that is available to me at Breining Institute. This Certification program and staff in administration has been hands on in assisting my efforts to become a certified AOD counselor. I love and appreciate Breining Institute for having such a outstanding academic curriculum available for those of us pursuing a career in this field."
---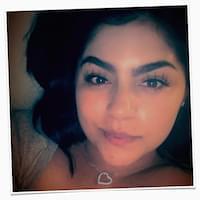 XOCHILT GODINEZ, RASi, CATCi, CADC-I
Pomona, California
"I am currently a Counselor II working for Behavioral Health Services / American Recovery Center.
"I began attending Breining Institute in 2012 for RAS, through a local school around my area. After 3 months in school, I was referred to Intern to what is now my employment, 3 years later I am still working, learning and growing. I got Certified as well in 2016. I am currently in school again to continue my education and knowledge by majoring in Psychology / Addiction.
"I really liked how Breining was my stepping stool in education that led me in working towards my career and educational goals in the field of Counseling."
---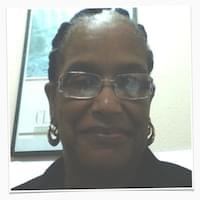 PATRICIA M. STORY, RAS II, FAC, CATC
Monrovia, California
"Hello my name is Patricia, I have been clean and sober for 40 years on the 22nd of October. What led me to this profession was individuals telling me I give good advice, previous addiction experience, and passion for seeing others clean and sober.
"I went back to school after 40 years and was scared at not being able to keep up. But I kept remembering what my sponsor would tell me, which was, there is nothing you can't do today if you remain clean and sober. I graduated with a 4.0 grade average and currently work for the BOP where I continue to earn the trust of my clients.
"I started drinking at the age of 11. I was unaware of the fact that I had an addiction and was past grateful to learn it's a disease of the mind, body, and spirit. I believe today, we all will have daily challenges that come with life; however, it's the manner of which we handle these challenges that will make a difference. My children experienced a lot while in my addiction and today I have been forgiven. It doesn't mean we won't have problems, it just means the problems aren't as a result of my past, but the just the problems being faced.
"I hold certificates in FAC, Paraprofessional, Domestic Violence, and various other studies. Thank you for allowing me to share. Please remember tomorrow is not promised to you, yesterday is gone, live for today."
Ms. Story has earned the internationally-awarded advanced Registered Addiction Specialist – Level II (RAS II) and Forensic Addictions Counselor (FAC) Credentials from Breining Institute, as well as the CATC Credential from the California Association for Alcohol / Drug Educators (CAADE).
---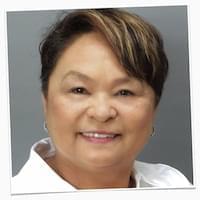 R. JESSICA RODRIGUEZ, M-RAS, CSC, CATC V
Roseville, California
"What motivated me to get into the addiction, mental health field is that I am a survivor of "Adverse Childhood Experiences." Alcohol was my gateway drug, eventually I began sniffing glue, taking bennies, reds, acid, peyote and whatever I could find available. As a teen mom, alcohol and other drugs helped me numb out. I became successful, rich, owned a beautiful estate in the Oakland hills, 3 floors, 3 car garage and two offices in downtown Oakland. Two years later, I ended up being introduced to crack cocaine and within a few years, left my home one day and found myself homeless, addicted, and took a bullet to my heart. Although it was a life threatening event, a near death, I continued to use, remained homeless until February 16, 1992. I was five months pregnant with twins, entered a one year lock down residential treatment program and completed a year of intensive outpatient.
"I was blessed to enter junior college and complete one year of chemical dependencies studies. I was offered admittance into a State College. I eventually was selected a McNair Scholar, completed a bachelors and based on McNair criteria, went directly into my doctoral program. I earned my first doctorate in 2004 and a second doctorate in 2008.
"I believed attending Breining Institute was a great opportunity to become certified in addiction and earned an MRAS and Clinical Supervision credential. Eventually I became a certified Choice Theorist and Reality Therapist, a CATC-V with CAADE, a Certified Interventionist, Trauma Professional and Family Systems expert. My passion and dedication is to provide best practices and assist my patients to understand the core underpinnings of their addiction, what causes them to self destruct and engage maladaptive behaviors and struggle to identify and develop quality relationships in their lives.
"I founded Gateway Corp, an integrated behavioral health program, OnSite Strategies for professional development and CEU trainings and Gateway Interventions to provide both services and train professionals for certification as an interventionists. I am speaker at national conferences and train nationally as well. On February 16, 1992, I celebrated 25 years of sobriety and my now 24 year old twins and 46 year old son are living our extraordinary lives.
"I am fully committed to helping people recover their lives and professionals in the field become the best that they can be for their clients and or patients."
Dr. Rodriguez has earned the internationally-awarded Masters Level – Registered Addiction Specialist (M-RAS) and Clinical Supervisor Credential (CSC) Credentials from Breining Institute, as well as the advanced level CATC V Credential from the California Association for Alcohol / Drug Educators (CAADE).
---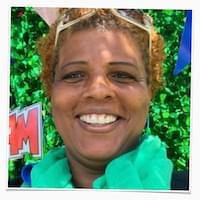 JOI R. GRIER, MS, MA, M-RAS
Riverside, California
"I currently work with Riverside University Health Systems – Behavioral Health, where I have been since I initially registered with Breining as an Addiction Specialist.
"After achieving my first Masters degree (Certified Rehabilitation Counseling) I was able to qualify as a Masters Level – Registered Addiction Specialist (M-RAS). Although I have since obtained a second Masters (Counseling Psychology), I maintain my certification in addiction counseling because I have found that it sets me apart from many.
"While it is known that many of our consumers in mental health are co-occurring with addictions, not many of our trained staff have good insight for working with addiction. I feel that it make me an all around Counselor/Therapist and helps me meet all of the needs of those whom I serve."
Ms. Grier has earned the internationally-awarded Masters Level – Registered Addiction Specialist (M-RAS) from Breining Institute, as well as the CATC Credential from the California Association for Alcohol / Drug Educators (CAADE).
---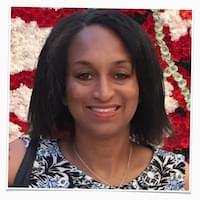 DONNA IRELAND, RAS
Las Vegas, Nevada
"Hi my name is Donna Ireland. I work for a long term discipleship program, for women struggling with alcohol and drug addiction. The program is called the Hoving Home.
"I received my Registered Addiction Specialist certification 2 years ago. I also have a Christian Alcohol, Drug and Addiction Counseling certification. The education has definitely opened doors for me. Working with people who struggle with alcohol and drug addiction, can be difficult at times.
"Sometimes all we can do is plant seeds. It is up to the individual to embrace sobriety. I struggled with alcohol and drug addiction for over 20 years. In 2008 I made the choice to get help and surrender.
"Having the Registered Addiction Specialist education, compliments my own recovery story, and has given me a greater understanding for the people I serve. I am very grateful."
Ms. Ireland has earned the internationally-awarded Registered Addiction Specialist (RAS) Credential from Breining Institute.
---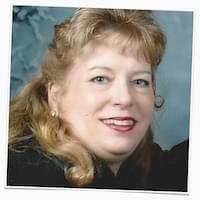 Rev. TINA M. BABCOCK, PhD, M-RAS, CSC
Chino, California
"I have been working with this population for about two decades and know the immense joy of helping just one individual come out from a place of despair and social isolation."
On any given night, over 500,000 people are experiencing "homelessness" in the United States, and SAMHSA estimates that approximately 200,000 of those have a serious mental illness or chronic substance use disorder.
Chaplain Tina M. Babcock has been serving this population for over 20 years, working in the heart of "skid row" in Los Angeles, with battered women's services in San Diego, and as a Los Angeles Police Department Chaplain.
She has recently written Helping the Homeless: A Service Guide which provides insight into the many causes of homelessness, and seeks to give practical advice for individuals who wish to help address this issue within their own communities. Her book is written in an easy-to-follow narrative format; it is filled with real-life events and circumstances which have created a "homeless" situation, including times – and special challenges faced – when Rev. Babcock has invited homeless individuals to stay in her own home; and it offers practical solutions and approaches to address this condition.
Chaplain Babcock has had considerable experience working in the field with homeless, battered, and addicted individuals, and clearly is a person with valuable insight into how this population can realistically be assisted through faith-based and addiction-counseling approaches.
Rev. Tina M. Babcock has earned the internationally-awarded Masters Level – Registered Addiction Specialist (M-RAS) and Clinical Supervisor Credential (CSC) Credentials from Breining Institute. Babcock, T.M., Helping the Homeless: A Service Guide, Bloomington, IN: WestBow Press, 2017 (108 pages), is available in print and electronic formats through Amazon.com.
---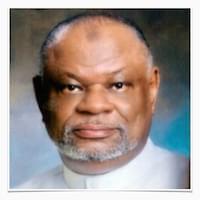 Dr. ABDUL RASHEED HASSAN, M-RAS, CCDS, FAC, MATC
Jeddah, Makkah, Saudi Arabia
"I'm in recovery with approximately 25+ years of sobriety. I am helping others here [in Saudi Arabia] recognize and utilize the 12 steps and anonymous programs as a means to establish their own recovery."
A registered specialist in quality healthcare and addiction services Internationally with 25+ years of experience training and educating counselors internationally, Dr. Hassan has developed a Chemical Dependency / Substance Abuse Training Program specifically for Saudi National professionals to work with patients, clients and their families who are seeking to recover from an addictive lifestyle. The purpose of this training is to prepare candidates with the knowledge, skills and techniques in the twelve core functions of a professionally certified counselor in order to establish standards for counseling practice in the Kingdom of Saudi Arabia.
Dr. Hassan has earned the internationally-awarded Masters Level – Registered Addiction Specialist (M-RAS), Medication-Assisted Treatment Counselor (MATC), Forensic Addictions Counselor (FAC), and Certified Co-occurring Disorders Specialist (CCDS) Credentials from Breining Institute, as well as the Certified Clinical Supervisor (CCS) and Certified Addiction Counselor (CAC II) certifications from the Georgia Addiction Counselors Association (GACA), and is recognized as an educational provider with the National Association of Alcoholism and Drug Abuse Counselors (NAADAC).
---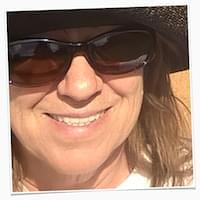 DEBRA L. BARCELLOS, CSC, FAC, ICADC, CADC II
Mariposa, California
"I entered the world of recovery in 2002 after having suffered from the disease of addiction for 26 years. I came by the disease 'honestly' so to speak as it lives within my genes. In 2002, my brother gave me a call and told me he had 'found a way out', I was in Mariposa and he had found his way into program in the East Bay Area. Intrigued, I followed his direction, quit my job (class a truck driver at the time), packed my bags and went to find this thing called "recovery".
"I was truly sick and tired at this point in my life and had heard about recovery and NA and AA, but really was always too ashamed to admit I had a problem and even more ashamed to reach out and ask for help, so I suffered, until it was offered up to me. He (my brother) and his wife opened their home to me. I found a job driving truck and met with a counselor every night after I got off work. I worked the steps and a program that is 12 step oriented. I met god and he began working in my life. I achieved abstinence (something I only dreamed of and really doubted could ever be achieved) and started volunteering at this program that my brother founded, I was actually doing it. I wasn't faking it, wasn't telling any lies or stories to get by. I was not using. And even better, I did not want to use. Originally I thought I would come the the east bay, live with him, do this thing called recovery and then go about my life. Little did I know, I was part of a bigger plan. I worked the steps and experienced a change in my outlook and my attitude.
"Before long, through a series of events in my spiritual journey, I decided to attend the CAARR Institute in 2003. I became a CAS certified counselor in 2004. I continued to work in the East bay area and in 2005 was offered the position of Program Director, so I quit my job driving truck and remained with that residential program until late last year. During my 15 years in the field of substance use disorders I have experienced many changes along with the profession. I became a Credentialed Clinical Supervisor and a credentialed Forensics Addiction Counselor through Breining Institute, as well as adding ICADC to my name. Today I am a very proud CADC II, ICADC, CSC, FAC and I have worked hard for it.
"I am very proud to be in this field and even more proud to be a part of the changes and growth we have experienced in the last decade. In October of 2016, my husband and I sold our house (it is so hard to believe that I went became a home owner) in the bay area and decided to return home to the Merced-Mariposa area to be closer to our families and so I began my search for employment. I was brought directly to my current position as the Program Director for Mariposa Heritage House and CORE, both programs of the Alliance for Community Transformations. If it were not for my credentials and my experience I could not be in my current position, nor could I provide supervision to SUD counselors and addiction and recovery specialists. I could really go on and on,but essentially I would not be where I am today had I not allowed God to work in my life and so when I am asked why or what motivated to get into this field, I wanted to give back what was given to me.
"Today I am a transformed person, full of gratitude and always eager to share the message of hope and 'recovery does happen" I would like to think of myself as a voice and a face for recovery."
Ms. Barcellos has earned the internationally-awarded Clinical Supervisor Credential (CSC) and Forensic Addictions Counselor (FAC) Credentials from Breining Institute.
---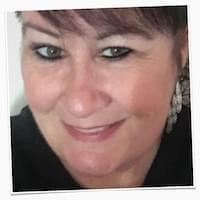 THERESA A. GAITHER, CATCi
Susanville, California
"After my son passed away I went downhill using meth and got arrested got put on prop 36 violated and was told to go to rehab after completing a women's rehab for a year.
"Part of my exit plan was to go to college so I got classes and human services and got my certificate in chemical dependency awareness and chemical dependency counseling.
"Got a job at a DUI school, completed my 2080 hours internship hours, took a 18 month waiver to work at High Desert State Prison as the journey counselor, tested, and now I have my certification. God is so good without him this would not have been possible."
---
BETTY MARTIN-WOODS, MS
Columbus, Georgia
"M.S. Clinical Mental Health Counselor with a specialty in Addiction Counseling.
"For many years my oldest son was addicted to drugs and I could never understand why he got addicted to drugs in the first place and why he couldn't stop.
"It wasn't until I went through my internship and took my coursework that I got the true understanding about addiction and dual diagnosis which I took the 40 hour training from Breining just finishing up my hours so I can be certified.
"Now the clients I see have addiction problems and out of the five I have helped three overcome their addiction problem. I love and enjoy my field."
---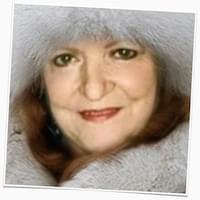 CHARYLENE M. McCAIN, RAS II, FAC, CATC
Torrance, California
"My name is Charylene McCain, RAS II and FAC. I work for an agency, DTR, Inc. that provides treatment, testing and therapy for those transitioning through the Federal Bureau of Prisons, in custody, pre-trial, probation groups, individual sessions and therapy groups. My caseload are at a Federal halfway house. They have all gone through a drug program provided in Federal Prison called RDAP, and we provide aftercare services. They are with me from six months to a year.
"I take all my courses and required certifications through Breining. It has easy access, affordable and up to date information. My career is in Forensics so I really appreciated having that certification through Breining Online. I also feel that the Administration Staff at Breining respect my work and are available for any assistance I may need. I am very busy but Breining Institute is right there when I need them for continuing education and to help me meet my career goals."
Ms. McCain has earned the internationally-awarded Registered Addiction Specialist – Level II (RAS II) and Forensic Addictions Counselor (FAC) Credentials from Breining Institute, as well as the CATC Credential from the California Association for Alcohol / Drug Educators (CAADE).
---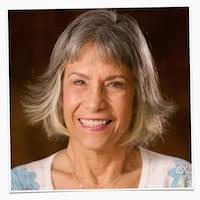 GISELLE TELLER-HOLT, PhD, CATC V
Newbury Park, California
"I began my personal recovery journey in 2000. After several years, I decided I wanted to work in the recovery field and went back to school at the age of 50 to become credentialed as a recovery professional.
"I soon realized that the field, at that time, was mostly para-professional and the primary qualification for employment was to be clean and sober. Clinical skills were horribly lacking. I decided to enter a graduate program and get my Ph. D. in clinical psychology with a specialty in addiction recovery. I set the goal to receive the highest level of training and be the most prepared addiction professional I could be. I did my dissertation on the addictive process and was conferred my doctorate in 2014. I continue to keep my addiction certification current through Breining.
"I currently work as a Marriage and Family Therapist Intern under supervision, and Certified Addiction Treatment Counselor V in private practice, and I continue to participate in my own recovery. I have two offices in Agoura Hills, CA and Ventura, CA and see clients from all walks of life and social group identification."
---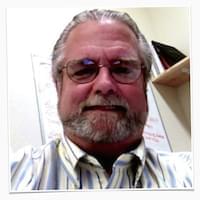 DAVID R. BRADLEY, RAS, CSC, FAC, CCDS, CATC
San Pablo, California
"I have worked in the recovery field since 2007. I have earned the following credentials: CATC, RAS, FAC, CCDS, CSC. I now run and teach a relapse prevention class at the Church that I Pastor at. I am an ordained minister and teach a faith based recovery.
"I used to work in a residential recovery program as a Chaplain/ Counselor before becoming the Pastor at the church. I have been blessed to see the changing of lives through recovery.
"I am thankful for people who have the dedication and calling to help those who want to make life changes Education and experience are invaluable in meeting the needs of others."
Mr. Bradley has earned the internationally-awarded Registered Addiction Specialist (RAS), Clinical Supervisor Credential (CSC), Forensic Addictions Counselor (FAC), and Certified Co-occurring Disorders Specialist (CCDS) Credentials from Breining Institute, as well as the CATC Credential from the California Association for Alcohol / Drug Educators (CAADE).
---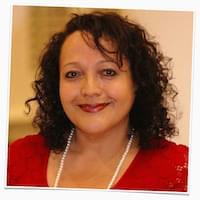 MARTHA VELIZ, RASi, CATC-i
Santa Ana, California
"I have been working for the Orange County Bar Foundation for the past 16 years. My certificate/degree has helped me increase my knowledge to be able to work effectively with at-risk youth and their families.
"The STOP SHORT of Addiction program is an Outpatient State Certified program. I work with adolescents ages 12-17. These kids are referred to the program for first time drug offenses, truancy and behavioral issues, The referral comes from school districts, parents, law enforcement agencies, probation and Juvenile Court. The Orange County Bar Foundation STOP SHORT of Addiction program is in lieu of prosecution. The Orange County bar Foundation has other programs as well they are SHORTSTOP, Higher education mentoring program, Project Self, Madres Unidas and Cuidate.
"Our mission is to keep at-risk youth in schools, healthy and drug free through education, counseling, mentoring and family strengthening. For more details regarding our programs you can visit us at ocbarfoundation.org."
Ms. Veliz is a Registered Addiction Specialist – Intern (RASi) with Breining Institute, and is a State of California registered CATC-Intern (CATC-i) with the California Association for Alcohol / Drug Educators (CAADE).
---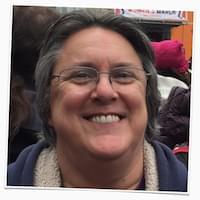 MELISSA DAVIDSON, M-RAS, CSC, CATC
San Pablo, California
"I am a M-RAS and have worked in the field of substance abuse since 1991. In 2005 I received my bachelors degree in Psychology from San Francisco State University but only worked at a youth recovery facility for less than a year.
"Finding good quality work was difficult and then a old friend found my name in an old resume and we met and she told me about needing to be certified from one of 3 different organizations from the state and this would open up new doors to my job hunting. I found Breining and was encouraged to follow all the steps to be certified with an RAS.
"Within a few months I was hired at an women's residential facility and am grateful to have had this job for over 4 yrs. I recently worked at an Intensive Out Patient Program for over a year, however, they closed their doors due to lack of funding. I have continued to take courses at Breining and was able to achieve my Master Level RAS in 2010.
"To increase my education I was encouraged by my employer to look for higher goals and was awarded my Clinical Supervisors Credential. I have been unemployed since March of this year, however, my wife is retiring in June and we are looking to move east of Sacramento sometime in August and I'll be looking for work at that time.
"I am so appreciate of Breining and all the opportunities it has given me in my career. When I have became part of Breining, I'm so grateful to the years and how my education with them has been wonderful. Thank you Breining."
Ms. Davidson has earned the internationally-awarded Masters Level – Registered Addiction Specialist (M-RAS) and Clinical Supervisor Credential (CSC) Credentials from Breining Institute, as well as the CATC Credential from the California Association for Alcohol / Drug Educators (CAADE).
---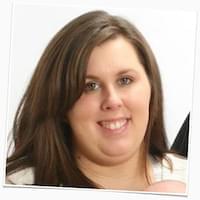 SHANNON M. LAUGHTER, MATC
Henderson, North Carolina
"I am currently the assistant program director at Premier Treatment Specialists in Hendersonville, NC.
"I have a BSW, CSAC and MATC. I have been a substance abuse counselor for five years. I have loved every minute of watching so many struggling go from just surviving to thriving. I feel like this work has made a difference not only in the lives of those who are struggling with the addiction, but also their families and communities.
"It is my commitment to bring education and understanding of the disease of addiction to my community and all touched by this disease."
Ms. Laughter has earned the internationally-awarded Medication-Assisted Treatment Counselor (MATC) Credential from Breining Institute.
---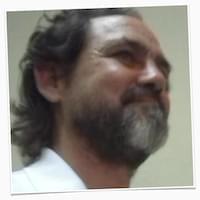 MICHAEL W. HUDSON, RAS, CATC
Alturas, California
"My career in field began just over 20 years ago. After 7 years of my own recovery, I found myself working as a detox tech for a non-profit in Reno Nevada. There I was encouraged to go back to school to become a counselor. So, I enrolled and began an internship. Subsequently, I worked for 2 more nonprofits and a governmental agency in California.
"After leaving the governmental agency, I found myself without work and in 2007 I started my own small counseling service and DUI program. Changing laws in the state caused me to seek and new certification and I chose the Breining Institute to satisfy that requirement while also taking online courses to further my education. I have been in that business for over 10 years now and have been credentialed by Breining during that period until last year when I was moved from an RAS certificate to a CATC through CAADE.
"In 2015 I started and currently serve and executive director of a non-profit corporation dedicated to providing resources, counseling, education and socialization activities to those suffering with SUD.
"There can be no doubt that without higher education and institutions like Breining, I could not have continued to follow my calling to help those who suffered the ravages of SUD as I did. I am living my dream and achieving my goals as a result of my degree and credential."
Mr. Hudson has earned the internationally-awarded Registered Addiction Specialist (RAS) Credential from Breining Institute, as well as the CATC Credential from the California Association for Alcohol / Drug Educators (CAADE).
---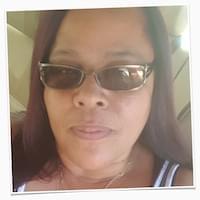 NINA PETERSEN
San Diego, California
"I have been in the field of addiction for over 20 years, early on I just kept my CEU"s up to date in order to stay in the field I love so much. I have just obtained my Bachelor in Human Service in April of 2017.
"I must say that it has not been all peaches and cream throughout this journey however I have enjoyed each second of learning, meeting new people and obtaining knowledge to go out here in this confused place they call a Nation and help wherever I am needed.
"However with the help of some amazing people in my life and because I have remained clean after 21 years I am once again applying to continue my endeavors in AODS, Mental Health, and working with the homeless. While in school I have not just received my B.A., but I have been certified by the County of San Diego in Mental Health.
"I am so excited to be a part of a team that is giving back to people whom I once was, lost and addicted."
---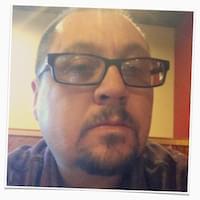 SALVADOR J. MONTANEZ, RAS, CATC
Mammoth Lakes, California
"I am currently working for Mono County Behavioral Health. I earned my CATC to help me get my foot in the door and have worked my way into a position of coordinator of Wraparound services as well as Katie-A services."
Mr. Montanez has earned the internationally-awarded Registered Addiction Specialist (RAS) Credential from Breining Institute, as well as the CATC Credential from the California Association for Alcohol / Drug Educators (CAADE).
---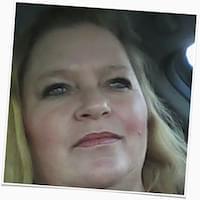 CAROLYN MECHLING, RAS, CATC
Ontario, California
"I currently work as a journey counselor at the California Institution for Women state prison. I currently have RAS and CATC certification.
"I am a recovering addict who used heroin for many years. I neglected my son in order to get high, and used any means available to earn a buck so I would not get sick. I have gone through trash cans for cans and bottles, ate out of store dumpsters and been homeless, all with my young son. I was in and out of county jails for years but never stayed long enough to get past the illness. Finally in 1999, my luck ran out, I was sent to CCWF and my son was placed in foster care. I went through one of the first substance abuse programs there with Phoenix House and paroled in July 2000. I thought I was cured! Instead I bought a beer on the bus home, but, by the grace of my higher power, the driver took it away. I ended up going to a program the next day knowing I needed more help. I completed a 6 month residential program and a 6 month sober living, became the client of the year for MFI recovery Upland in 2001 and client of the year for SASCA (the funding source). I got my son back in my custody and I found what I was always searching for…A home.
"I became a driver for a program and worked my way up to the financial coordinator, handling client money and buying the groceries for the program, But I had a dream. I wanted to go back into the prison system and work in a substance abuse program. I did that as soon as I had enough time off parole. In 2004 I began working at CRC with the women, then the men, I had a desire to work with females again so I went to work at CIW. I have been certified with RAS since 2009 and just celebrated 18 years clean and sober. I plan on finishing my B.S. degree and working more with program management.
"I am blessed beyond words. With my education, certification and experience, I know I am in the best position I could ever dream of. I get to go to work everyday, teach woman ways to improve their own lives, and instill hope, that if an addict like me can change, anything is possible."
Ms. Mechling has earned the internationally-awarded Registered Addiction Specialist (RAS) Credential from Breining Institute, as well as the CATC Credential from the California Association for Alcohol / Drug Educators (CAADE).
---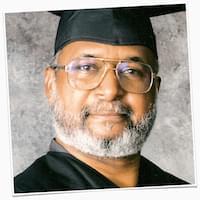 WILLIAM E. GRIFFIN, RAS III, CATC
Long Beach, California
"Currently I work for GEO at MCRP LA-3. This is a lock down facility and houses 112 inmates. All of our men are still in custody, but have a great opportunity to work on themselves in regards to preparing them to reenter into society. We work with our participants in dealing with their substance use disorders, criminal behavior, criminal thinking, character development, relapse prevention, drug education, trauma & resiliency, grief and loss, just to name a few.
"Prior to coming to GEO MCRP LA-3, I was working at CCTRP in Santa Fe Springs, same type of program but our participants their were all female. I find that what I and others do is very rewarding, helping to change lives, and reuniting families with their loved ones they thought were lost to drugs and the system.
"Thanks Breining, I couldn't have done it without you."
Mr. Griffin has earned the internationally-awarded Registered Addiction Specialist – Level III (RAS III) Credential from Breining Institute, as well as the CATC Credential from the California Association for Alcohol / Drug Educators (CAADE).
---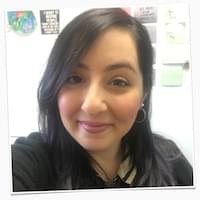 CHRISTINA SARALOU, MFTI
Culver City, California
"My name is Christina and I am currently an MFT Intern in pursuit of my MFT License!! I completed my hours and I'm currently in the process of studying for the big exam.
"Over the last year, I have been working as a substance abuse counselor at Tarzana Treatment Centers with Outpatient Youth who struggle with substance abuse issues, mental health issues, and legal issues. While I was in graduate school, I worked at an inpatient facility with adults who struggled with substance abuse issues, as well as working with severely mentally adults.
"I will say working with youth has been the most challenging, and most rewarding, experience in my career so far! I'm thankful that my Master's Degree in Clinical Psychology helped prepare me to work with the mental health symptoms that can often co-occur in substance abuse treatment, as it has helped me provide an empathetic and caring environment for the youth I work with."
---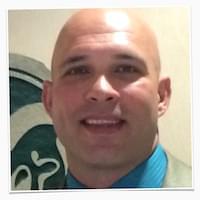 STEVEN D. BALDWIN, MS, M-RAS, MCA, CSC, MATC, FAC, CCDS, CWTS
Fort Collins, Colorado
"Breining Institute has been instrumental in the development of my professional career. I am the owner and director of Front Range Ranch and Rescue, which assists individuals with equine therapy. My experience at Breining has been very positive and rewarding. I appreciate that courses can be taken at a distance."
Mr. Baldwin is the Owner/Director of Front Range Ranch & Rescue (frontrangeranchandrescue.org), located in Fort Collins, Colorado, a nonprofit entity assisting individuals with Equestrian Therapy using abandoned or abused horses. Front Range is an Equine Assisted Growth and Learning Association (EAGALA) certified program (eagala.org) which cares for and rehabilitates the animals, and trains them to assist in successful integration and readjustment of individuals, specializing in equestrian therapy for disabled Veterans, addressing various challenges Veterans and family members experience using animal and equine assisted therapy.
His clinical experience includes employment with the Department of Veteran Affairs as a mental health therapist assisting Veterans with (PTSD) Post Traumatic Stress Disorder and (MST) military sexual trauma. He earned a Social Work Master's degree from Humboldt State University, and a Masters of Counseling from Western Oregon University, is completing his PhD in Social Work from Colorado State University, and his research interests include equestrian therapy, Veteran advocacy, criminal justice recidivism, trauma-informed care, substance abuse/dependence treatment, mental health, co-occurring disorders, ancestral diets, sustainable food systems and indigenous decolonization.
Mr. Baldwin has earned the internationally-awarded M-RAS, CSC, MCA, MATC, FAC, CCDS and CWTS Credentials from Breining Institute, as well as the CATC IV Credential from the California Association for Alcohol / Drug Educators (CAADE).
---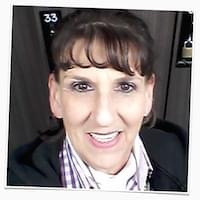 OLIVE MORROW, RAS, CATC
West Sacramento, California
"I worked in the field of addictions counselor for 15 years. I am a certified substance abuse counselor, I'm not currently working in the field. I am a cafeteria assistant in the school district and see substance abuse there also. If I can be the example to one person then I have done my job.
"I have 20 years of recovery as of today 5/10/2017. I continue to help the suffering addict when I can.
"I am truly grateful for the experiences I have gained from working with the suffering addict. I take this disease very seriously."
Ms. Morrow has earned the internationally-awarded Registered Addiction Specialist (RAS) Credential from Breining Institute, as well as the CATC Credential from the California Association for Alcohol / Drug Educators (CAADE).
---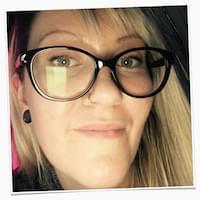 RACHEL PRIMEAU, AAS
Bellevue, Washington
"I am a inpatient counselor at Residence XII. It is treatment center for women. I have my AAS in chemical dependency and currently working towards my BA in youth development.
"My degree has put me in a position to help those suffering from the disease of addiction learn a new understanding of how they were intended to life their life. My degree has proven to me I can be the person I never thought I could be. It was closer within in my reach than I thought."
---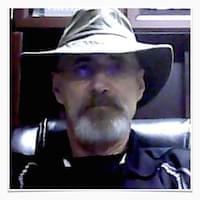 ROBERT L. WILLIAMS, CATC II
Madera, California
"I did not receive my diploma from Breining Institute, I attended a community college and earned an Associates of Science degree. I graduated December 14th of 2014. My license is from Addiction Counselor Certification Board of California. I am registered through CAADE.
"I was very fortunate in finding employment soon after graduation as well as having the opportunity to do my internship while getting paid. We are required to do 40 units of continuing education to keep our license. This was a huge concern, as I was not making much money, and having to travel to get the classes.
"This is when I discovered Breining, the hours are affordable and the convenience of online is awesome. I have renewed my license and am good through November of 2019.
"Thank you so much Breining Institute for supporting me as I begin this new chapter of life.
"I was 53 when I got clean, I had been addicted for over 40 years, was 59 when I started college and am 64 now. There is hope after dope and I am grateful for the opportunity to carry that message.
"Keep up the good work."
---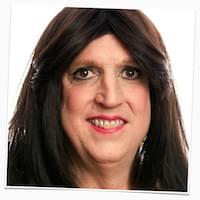 DENICE CARVER
San Francisco, California
"I work for HealthRIGHT 360 as a case manager at a residential treatment facility. I just recently received my Addiction Studies Certificate (ASC).
"I was a high-functioning alcoholic for many years. I worked as a software engineer during that time. It was only when I had been drinking for about 20 years that I was no longer capable of maintaining a marriage, a family life, and a job. When everything crumbled around, I was fortunate enough to have family who kept doing what they could to help me. Eventually they got me into HealthRIGHT 360's Walden House where I received the support from therapists and care coordinators that I needed to learn how to live a life in recovery.
"Since that time, I've chosen to give up my career in the software industry to help others who are suffering now as I was suffering then.
"Breining Institute gave me the opportunity to earn my ASC in record time. Now I spend my days sharing my hope for the future of other women whose lives were taken from them by addiction. My joy comes from knowing that these women can also take back their lives."
Ms. Carver is a graduate of the Breining Institute Addiction Studies Certificate (ASC) Program.
---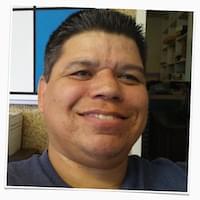 RODNEY RUTLEDGE, BA
Bakersfield, California
"I am currently working at Aegis Treatment Centers LLC. I am using my BA in Psychology but I will obtain a higher level degree in the future because it will enable me to provide richer support to people seeking recovery."
---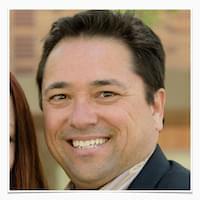 BENJAMIN KANEAIAKALA III, M-RAS, CATC IV

Ladera Ranch, California
Aloha, I am the Owner and CEO of Phoenix Rising Behavioral Health Care Services in Ladera Ranch, California. We are an IOP program and a private practice office for therapy.
I am a CATC IV and M-RAS clinician.
Having my certification has given me opportunities over the past 6 years to continue growing and helping people suffering from addiction.
Phoenix Rising is an Intensive Outpatient (IOP) substance abuse treatment program. Its curriculum combines the latest research regarding the neurobiology of both addiction and attachment with a psycho dynamic emphasis, and honors the traditional elements of treatment including AA programming, CBT, Motivational Interviewing and DBT.
The program and curriculum is presented from an attachment perspective increasing the safety of each individual, and its treatment team works to support individuals with a wrap-around support system of case management, individual and family therapy, and group process.
---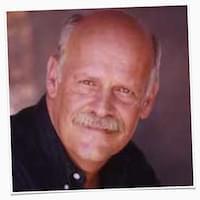 JEFF VanVONDEREN, CCMI-M
Hayward, Wisconsin
Jeff VanVonderen is a highly sought after speaker and consultant both nationally and internationally. For over 35 years, individuals, families, and organizations have benefited from his skills and understanding in the areas of addiction, family systems, and recovery, and he was one of the first recipients of the internationally-awarded Certified Case Manager Interventionist – Masters Level (CCMI-M) Credential from Breining Institute.
Mr. VanVonderen has worked as a counselor in both residential inpatient and outpatient treatment settings, as well as in the religious community. He has been an Extended Adjunct Instructor at Bethel College in St. Paul, MN. and a Community Faculty Member for the University of Minnesota's Program for Individualized Learning. For over 15 years he was part of the Senior Leadership Staff at Church of the Open Door in Minneapolis, in the area of Recovery. During that time the church grew from 350 to 6,000.
Jeff co-founded and is the former Director of Passages Counseling Center, a licensed out-patient mental health clinic in Minneapolis. He has served on the advisory boards of the National Association for Christian Recovery and Urban Ventures Foundation, and has memberships in the National Association of Alcohol and Drug Addiction Counselors, the American Association of Christian Counselors, and the Association of Intervention Specialists.
Jeff is one of the featured interventionists on the A&E Network's Emmy-winning documentary series about intervention. The show has won two Emmy's: Outstanding Reality Program and Outstanding Cinematography For Reality Programming. He is the author of six books, several magazines and journals have featured Jeff's work, and he has been a featured guest on radio and television shows across the country.
"Quite often people try, with the best of intentions, to help themselves or their loved ones through a problem or crisis, only to discover that the help is not helpful, or even harmful," Jeff says. "They find themselves supporting and helping to prolong on the outside, the very thing they do not support on the inside."
He goes on to say that "individuals and families become dysfunctional by accident. But they get well on purpose and this is what I'm about, helping them do that."
---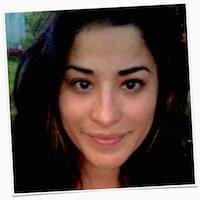 ELIZABETH DE LA TORRE, RAS, CATC
Covina, California
I'm a certified RAS and CATC and have been in this field for 9 years. I'm currently a journey counselor working in corrections for substance abuse.
I started off volunteering at an out-patient program, worked my way to a part-time position, then full-time, and finally I was promoted to Co-Coordinator for the program.
I'm currently working in the prison and have been able to provide the services needed and tools to help individuals identify why they have struggled with substance use, and allow them to express how they began their addiction and what their journey can be without the use of substance.
So here I am 9 years later, getting experience and doing what I know best, using the tools and education that I received in this field.
---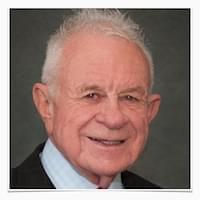 JOHN M. SOUTHWORTH, CCMI-M
Boise, Idaho
As John Southworth has had his own personal battle with addiction, he has learned there is no cure for the disease and that without the appropriate education and steps to recovery, it can be fatal. This knowledge is the driving force behind John's motivation to educate others about addiction and it also plays a major role in John's continued sobriety of over 30 years.
John began his professional career as a licensed DUI evaluator in 1983, as an interventionist in 1984, and has since conducted hundreds of successful interventions, both nationally and internationally. He is currently a preferred interventionist for numerous prestigious treatment centers throughout the United States and abroad, and is one of the first recipients of the internationally-awarded Certified Case Manager Interventionist – Masters Level (CCMI-M) Credential from Breining Institute.
John provides trainings on drug abuse and awareness for school employees, local community agencies and groups of health care professionals. He is a national speaker at major conferences and events in the addiction field. He has spoken at the House of Lords for Rt. Honorable Lord Mancroft in Great Britain, the vice-chair of the All Party Parliamentary Group on Drugs Misuse, as well as the United Kingdom European Symposium on Addictive Disorders (UKESAD) and numerous conferences in the United States. He, along with other prominent interventionists, provide trainings for individuals aspiring to be interventionists or those wanting to further develop their intervention skills.
John believes in the importance of credentialing and in adhering to the standards and rules of those credentialing bodies. In addition to his CCMI-M Credential from Breining Institute, he is certified as an Alcohol and Drug Counselor (CADC) through the state of Idaho, and has been certified by the National Association of Alcohol and Drug Addiction Counselors (NAADAC) as a Nationally Certified Addiction Counselor (NCAC), Level I. He is also an Internationally Certified Advanced Alcohol and Drug Counselor (ICAADC), and is a Certified Intervention Professional (CIP) through the Pennsylvania Certification Board.
---
JESUS VALDEZ, RAS
Bakersfield, California
Currently I'm retired since December, 2013.
I begin my career in 1994 when I enrolled at Cal State University Bakersfield drug and alcohol studies. In 1995 I started in a residential and outpatient substance abuse program
First duties as an intern was learning to complete assessment, screening, and writing reports and learning to facilitate groups and individuals. I love this field and had the opportunity to work with Adolescents in the schools and inmates in a federal prison.
I worked with County of Kern Mental Health from 1999 to 2013 as a substance abuse specialist and have worked in various capacities since becoming an alcohol/drug counselor. My first assignment with the county was as a group facilitator and case manager performing complete intakes and assessment, utilizing latest Evidenced Based Solution Focus, Matrix, CBT, therapeutic practices, secondly I made home visits and outreach in the communities.
I later became a gatekeeper, screening/assessing potential clients in placing them in an outpatient/residential treatment. KCMH later transferred me to a school where I worked with troubled High School students. I ended my last three years of my career at KCMH helping the co-occurring/Dual Diagnosis clients with issues of substance use and anger management/domestic violence among other issues. I also became a domestic violence facilitator part time for the past twenty years.
I enjoy working in this field for it was my calling and have a passion in being part of people rebuilding their lives.
It has its challenges and its rewards. When I started my career all I needed was my college certificate. When the law changed I joined Breining, and other doors opened for me. Thank you Breining.
My life was rewarded by my experiences. Keep an open mind and heart.
---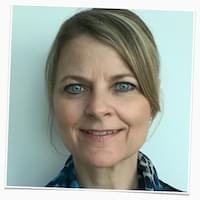 ANNETTE SCHONDER, Dr.AD, M-RAS
Dubai, United Arab Emirates
"I am very happy in my profession and enjoy a good reputation and respect within the community," reports Annette M. Schonder, Dr. AD, M-RAS, and Licensed Counselor in Dubai, UAE. "My education with Breining Institute and experience have given me the skills, understanding and confidence to be an effective counselor."
With her Bachelors and Masters degrees in hand, Annette Schonder enrolled in and completed the Breining Institute Doctor in Addictive Disorders (Dr.AD) Degree program (Class of 2012), a challenging distance-learning program, successfully completed only by individuals with the maturity and self-discipline to stay on track without needing to sit in a classroom under the close supervision of an instructor.
After earning her Dr.AD Degree, Dr. Schonder then applied for and was awarded the Masters Level – Registered Addiction Specialist (M-RAS) Credential, the highest level of the RAS Career Track credential system, which has been earned by credentialed professionals located in 47 U.S. States and 18 countries.
The M-RAS Credential was one of the "critical components" to her being awarded the Licensed Counselor designation in Dubai. "What gave the credential a great deal of validity was the academic curriculum, the careful documentation of the internship hours, and the RAS test," explained Dr. Schonder, "and with the online registry, it was easy for them to look up this credential."
She has become known as "Dr. Annette" in Dubai, and reports that she receives positive feedback from clients and professionals within the community that she is well qualified to perform in her role as an addictions counselor, and that they respect a counselor with a good educational background.
---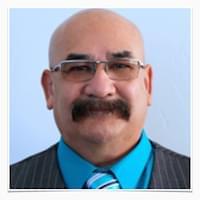 PETE HERNANDEZ, RAS, CATC
Mission Viejo, California
Hi, I'm Pete Hernandez and after my personal struggle with heroin for 37 yrs and about 35 yrs in California Prison System, I sought help in treatment, enrolled with Breining Institute while in prison and continued after my release.
In 2010 I began working at Hope By The Sea Treatment Facility as Supply Staff until I completed classes as a RAS / CATC. I've learned to apply the skills in group and individual therapy, relapse prevention, and working with Family members with understanding the dynamics of healthy boundary settings. I worked there for the past 6 years.
I now work at Southern California Recovery Centers where it's basically all IOP Treatment Services, where we assist the client to transition to SLE and provide them with continued relapse prevention, life and social skills, job search, and healthy relationships.
I'm very blessed to be part of an amazing Team.
Thank You.
---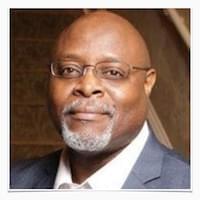 DARRELL C. HARTLEY, CSC, FAC, MATC, CWTS
Carrollton, Texas
As a IC & RC Advanced Alcohol Drug Counselor, as well as earning the Breining Institute Clinical Supervisor Credential (CSC), Forensic Addictions Counselor (FAC), Medication-Assisted Treatment Counselor (MATC) and Certified Women's Treatment Specialist (CWTS) Credentials, I have had the pleasure of being present for a multitude of those attempting to be released from what has ensnared them to elevating to plateaus that they never envisioned.
Certainly, not only is my work rewarding from a therapeutic standpoint, but ethical and congruent from a professional domain as well.
I am thankful for the TRUTH being the BEST thing I know as well as being a beacon of light, a ray of hope and safe harbor to all who enter my presence.
Thank you for the supreme opportunity to serve and support.
---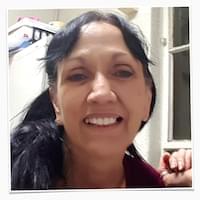 GEORGINA R. VITALE, RAS, CATC, CSC, FAC
Anaheim, California
I was a heroin addict for 20 years. Got sober in 1999.
I wanted to help others to get sober. I went through Cypress College and when it became too expensive, I found out about Breining.
I continued on and I became certified in RAS, CSC and FAC.
I love the work that I have been blessed to be able to do.
---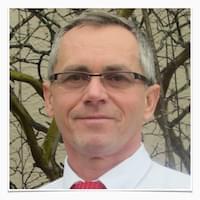 RICKY L. BRIGGS, PhD, M-RAS, CSC, FAC
Panama City, Florida
In 1987, Dr. Ricky Lee Briggs helped to pioneer the start-up of a mission substance abuse recovery program and shelter in Chester, Pennsylvania, and served there as the Discipleship Recovery Director 40 bed facility and Shelter Director of a 36 bed facility with a verifiable success rate beyond graduation making it one of the top rated faith-based recovery programs in the country.
He then moved to Panama City, Florida, in 2014, where he now serves as Program Director at Panama City Rescue Mission for its Men and Women's 12-14 month recovery program, and also oversees the Men and Women's 6 month Transition to Work Shelter Programs. Between all programs, the ministry houses up to 100 men, women and women with children.
In the Panama City Rescue Mission Shelter program, clients who enter the program homeless must first enter the transition program where they receive 4 hours a day work therapy under a real life situation work environment. Through this training they also are required to do supervised employment search. In order to graduate, each client must obtain gainful employment after the completion of the recovery components. After receiving gainful employment, the client is required to save money in preparation for permanent housing in the community.
Dr. Briggs earned his Masters Level – Registered Addiction Specialist (M-RAS), Forensic Addictions Counselor (FAC) and Clinical Supervisor Credential (CSC) professional credentials from Breining Institute; and has also earned a Certified Allied Addiction Practitioner (CAAP) from the Pennsylvania Certification Board, a certified Emergency Medical Technician (EMT), and an HIV Prevention Counselor certification. Dr. Briggs earned his PhD degree in Christian Counseling from Bethany Theological Seminary, and has been an ordained minister since 1987.
---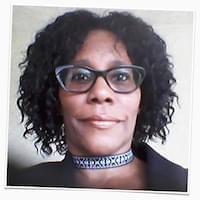 CYNTHIA D. HUNTER-SPEARS, M-RAS, CATC
Palmdale, California
I am founder and Program Director for Change Lanes Youth Support Services, a non-profit, 501c(3) community based organization that provides prevention, intervention and other support services to youth and families in the Antelope Valley community. I hold a BA in Sociology, minor in Psychology, I attended Mission College for Addiction Studies and received a Masters Level Addiction Counselor Certificate from the Breining Institute.
My journey through recovery began on December 19, 1988 when I entered a drug rehabilitation program. I have been clean and sober for almost 28 years now.
The Breining Institute has afforded me the opportunity to excel in my addiction studies program, to become more efficient in my duties as a program director and to stay abreast of the new information that is upcoming regarding addiction.
I also have the opportunity to obtain a Clinical Supervisor Certification which will further help me in my goal of opening a outpatient drug free program for youth through with the State of California and their requirements.
---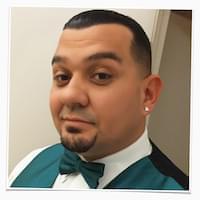 JOHN P. FLORES, RAS, CATC, CSC
San Diego, California
Hello my name is John Flores. I have worked in the field for 11 years. I am currently a Manager at Solution in Recovery / Crownview Co-Occurring Institute. I also worked as a Clinical Supervisor for the Amity Foundation prior to my current employment.
I have the RAS, CSC and CATC Certifications. When I moved from Arizona back to California many years ago, I needed to become certified in California. Breining helped me with all 3 of my current certifications. The material and methods for certification through Breining was very easy to understand and navigate through. I would not be in the position I have been and are in today if it wasn't for these certifications.
Experience is one thing, proving that experience is another. As an individual who was a part of the employment team, we looked for individuals who were certified. I know that was the same for me when I was in the position of looking for employment.
I have had many wonderful experience working as a certified AOD Counselor. The greatest gift is being able to share my experience with others and them sharing theirs with me. I have seen so many people's lives transform and prove that change is possible. My live has been forever transformed as well due to my experiences working as an AOD Counselor.
Thank you Breining for having a part in my experiences in this field.
---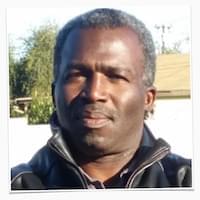 ANDREW A. WALLACE, RAS, CATC IV
Logan, Utah
First and foremost I celebrated 17 years of clean-time last March.
My addiction turned out to be a blessing in disguise that brought my parents and myself to develop a relationship with God. Moreover my past is like a goldmine that helps me connect in a significant way with my patients.
I hold a Bachelors' degree in Human Services with an emphasis in substance abuse from Springfield College (2103) and, a Master's degree in Addictions Counseling from Grand Canyon University (2015) which has opened doors for me in this field.
My most recent position was substance abuse counselor with Mental Health Systems (MHS) Victor Valley Center for Change.
Finally this field is a calling on my life and, I look forward to a very long illustrious career helping other addicts, or alcoholics, overcome their dependency and, restore their lives.
---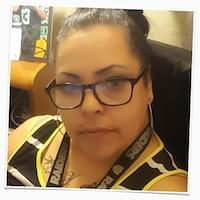 JUDITH LOPEZ, RAS, CATC
Sacramento, California
Currently I have been at the first in the field position I landed after completing my Education. I am currently Certified as RAS and CATC. I have been doing Medicated Assisted TX since 2010 and have been here at CORE Medical Clinic since.
My experience has been rewarding and challenging watching people get well and become Opiate free. Yes, there is life after Methadone and I have had the privilege of seeing those persons taper and go off the program successfully. I also have had the experience of working DUI with the Safety Center and that also has proven to be challenging in the sense that we are not doing TX, but Prevention, and harm reduction.
Since I have been in this field I have witnessed many changes in life and it has been rewarding.
Being a Recovery Addict myself with 10 years clean, it has helped me become the person I am today and giving back is the greatest way to maintain what I already have.
---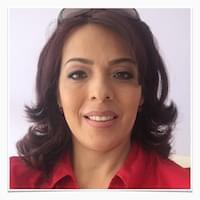 LOURDES LOPEZ, RAS, CATC
Downey, California
I am currently working at Latino Family Center – CHCADA. I am the Supervisor for "A Better Me" Program. I am blessed to work along with my coworkers who are making a difference.
I have learned so much in this field as a Drug and Alcohol Counselor. "A Better Me" Dependency Drug Court is a drug-free outpatient program based on a Twelve-Step Recovery Model that provides services to individuals and families through the use of Individual and Group Process, Drug Education and Life Skills Curriculum. Through this program participants will become drug-free and make a commitment to staying drug free. "A Better Me" reaches clients through Probation, the Courts, Child Protective Services, School Districts, and community based organizations.
I have learned so much throughout these programs. I am also working Part-time as a DUI Counselor/ Case Manager at SCADP in Downey Ca. I work with clients that have a DUI and need to complete a First Offender or Second Offender program to satisfy the court or DMV in order to get their Drivers License.
---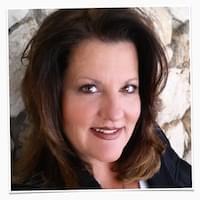 JENNIFER KIRKLIN, RAS, CATC, CWTS
Fresno, California
I love sharing about how I became an AOD Counselor because it is my life's purpose and passion.
In 2000 I decided it was time to make a career change. I left my corporate management HR position and became bi-vocational in my community by serving in a variety of recovery programs to include prisons, rescue missions, transitional living, 12 Step Programs, and working as a Program Director for a Crisis Pregnancy Center.
It was clear that my previous 10 years of addiction was being transformed into a powerful tool to encourage others into sobriety and hope for their future.
In 2006 I took my first AOD course which led me to the Breining Institute for continued education in the AOD field. In 2008 I was certified as a RAS and have continued my education through Breining. I have accomplished additional certifications to include a CATC and CWTS, along with other supplemental courses Breining offers.
Today, I am celebrating 26 years of a clean and sober life by which I encourage others through my counseling services and most recently, as a Pastor.
I greatly appreciate the Breining Institute's on-line education, helpful and encouraging staff, and professional resources. The Breining Institute will remain to be a necessary attribute to my career as I continue my education in the AOD field.
Thank you.
---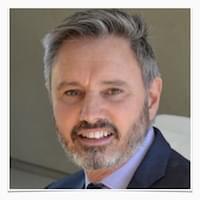 KENNETH SEELEY, RAS, CATC, CCMI-M, CIP, BRI II
Palm Springs, California
"For years now I have been doing interventions and case management for people suffering from addictions.
"Not until now with my CCMI-M am I able to bill insurance and have these services open up to so many more people. My advance in the field is becoming CCMI-M and having these services Joint Commission Accredited and saving more lives."
Mr. Seeley is an internationally acclaimed interventionist, having worked full-time in the business of recovery and intervention since 1989. He is a regular contributor to CNN, MSNBC, NBC, CBS, Fox, and ABC on the topics of addiction and intervention.
He was one of three featured interventionists on the Emmy Award Winning Television Series "Intervention" on A&E Television, and is the author of "Face It and Fix It: A Three-Step Plan to Break Free from Denial and Discover the Life You Deserve" (HarperOne, 2009), a highly-rated book about overcoming the denial that leads to common addictions while bringing guidance to those struggling with addiction.
Mr. Seeley is a key developer of and instructor for the Breining Institute Certified Case Manager Interventionist (CCMI) Credential, which healthcare professionals may be awarded after formal training and demonstration of advanced knowledge and skills necessary to initiate and support the recovery process from the very beginning of recovery through long-term wellness.
He founded i911 (intervention911.com) in order to empower addicts and their families with the necessary tools to provide them with a blueprint for lifelong sobriety, success and health; and founded and operates Ken Seeley Recovery Communities Sober Living in Palm Springs, California.
Mr. Seeley still derives his greatest personal satisfaction from the hundreds of interventions he has conducted, organized, or facilitated through Intervention 911.
---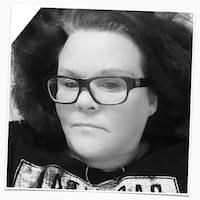 JUDY J. WATERS, RAS II
Lancaster, California
I began my journey in the field in 1995 when I enrolled in CSUB, I was told by the department of rehabilitation I had too many kids to wait till they were older (I was pregnant with my 8th child) I persevered and completed my education and got a job with LA county. I had a relapse and came back with the desperation of the dying and a little more empathy for the clients that I have worked with for 19 years now. Today I'm a RAS II, CATC and a program director of a male residential facility & all of my children are grown and have work ethic as a result of my perseverance. I've worked in prison, treatment centers, DUI schools and Methadone clinics, you name it I've done it all to support my children (usually working two jobs).
All because I listened when my higher power called me to do this work … Wouldn't change a thing.
---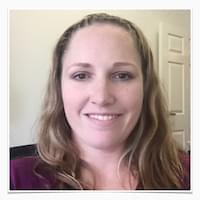 CRYSTAL HORN, RAS
Upland, California
In 2004 Crystal began her formal education in the field of alcohol and drug counseling to pursue her dream of working in the helping professions.
She is certified through both the California Association of Addiction Recovery Resources (as a Certified Addiction Specialist) and Breining Institute (as a Registered Addiction Specialist). She is also formally trained in youth Prevention and Early Intervention (PEI).
In 2006 she got her start in the field in a social model residential home with women. She then pushed her boundaries and began working with the criminal justice population (state parolees). She came to IVRS in 2010, as a counselor at the residential campus. She is flexible, highly skilled and willing to do whatever is asked of her. As a result she has been placed in just about every position and program IVRS has. She currently serves as the admissions coordinator.
Be it working with adults or juveniles, she is well rounded and versatile, which made her the perfect candidate for the position. Crystal has taken her new role to the next level. When asked, "Why do you love IVRS?" Crystal responds with, "That's simple – because IVRS helps others by showing them that the honest way is always the right way."
---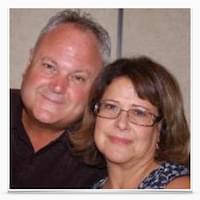 JERRY LIVERSAGE, RAS, CATC
Westminster, California
Unfortunately, my story has a broken past and is familiar with many who may have experienced a childhood filled with poor choices and disappointments. Medicating hurts and pains became a pattern into my early childhood development and early adult years. Beginning in the sixth grade, I began a life of drug and alcohol abuse until the age of 33. While being court ordered to a recovery program, I began seeking answers to my questions concerning life, which led me to finding the presence of God as my foundational existence. As a result, I experienced a radical transformation, and my life began to exponentially change.
Today, 27 years later, I serve as an ordained minister in the Church of the Nazarene and have had several years of experience in drug and alcohol recovery as well as food outreach ministries with various organizations. In 2003, we founded Jerry Liversage Ministries, Inc., and in 2007, expanded the ministry to include Responding Recovery Ministries.
In addition, I am privileged to host an Orange County based television broadcast called Responding Recovery. This program teaches Biblical recovery and also includes the interviewing of various leaders of Bible based recovery organizations across the Country via Skype. This broadcast is through Time Warner Cable.
I received my education at Cross Style Global Ministries, Anaheim Christian College, Nazarene Bible College, Association of Christian Alcohol and Drug Counselors College, Breining College, and New Gate College. I am thankful to be a Certified Substance Abuse Counselor (CSAC), a Certified Drug and Alcohol Addiction Counselor (CDAAC), a Registered Addiction Specialist (RAS) and a Certified Addiction Treatment Counselor (CATC). I am also part of California Consortium of Addictions Programs Professional and hold a Certified Alcohol and Drug Counselor (CADC) credential along with a Certified Addiction Specialist (CAS) credential. Lastly, I was privileged to complete a Masters of Biblical Addiction Counseling degree and a Doctorate of Biblical Addictions Counseling.
Association of Christian Alcohol and Drug Counselors Institute (ACADC) and Breining Institute have been a large part of my educational development.
---
MERCY M. BARRAGAN, RAS
Wilmington, California
I worked at S.H.A.W.L. in San Pedro, California for 4 years for homeless addicted women and it was a learning experience. That is when I decided to go to Cal State of Dominguez Hills for my Alcohol/ Drug Counseling Certificate because I wanted to help other addicts get clean and sober. Then I moved on to NCADD / South Bay DUI Program in Torrance, CA and worked there for 4 years as a DUI Counselor. Got my state license and will to go back into counseling because my heart is into helping the addict / alcoholic that still suffers.
---
BRETT A. ANDERSON, RAS, CSC
Long Beach, California
Dare-U-To-Care Alcohol and Drug Outreach ministries Program. The skills that I learned from Breining Institute really helped me to understand the behavior of other addicts and alcohol better. My education and understanding of my self and the program and the way it works in a facility. Gave me a better way to look at alcohol and addicts from a good point. Assistant Program Director. My education at Breining has truly helped me to move into better areas of my field, getting better paying jobs and better positions. I started as a Counselor and now before moving on to other jobs and left as a Assistant Director.
---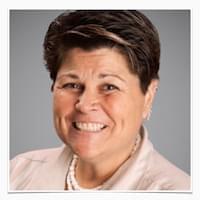 STACY LYN CLARK, RASi, CATC

Desert Hot Springs, California
I currently have a career at Michael's House in Palm Springs as a Clinical Coordinator. I have almost 12 years in recovery and I owe my past mistakes to my current successes. I am certified through CAADE/RAS. I am very grateful for my certification as a counselor.
Thank you for getting me to where I am today.
---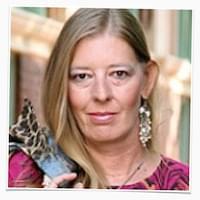 SUSANNE JOHNSON, CAI, CBI

Metropolis, Illinois
As I found my own recovery some years ago, I found at the same time a new definition of true freedom and inner peace. It was the balanced life, that set me free from all substances and the urge to self-medicate my own being into a false happiness. For decades I thought, that the feeling I experience under any influence was the outburst of joy in life, until I realized that a drug-induced laughter is not, what brings satisfaction in my life and makes me content. Drugs and alcohol worked for me until I found out, that a life that contains of high high's and low low's tends to gravitate towards the depressive emotions over time. The highs got less brilliant in color, but the lows became a burden and extremely painful. I'm grateful for the change I've made in my personal life with the help of many, many people.
Once in a stable sobriety, I was actually content in my new life as a sober homemaker. Born and raised in Germany, then spending ten years in Egypt, Africa, and my move to the USA gave me a multi-cultural and -lingual advantage, but I was not sure in which direction I want to go with my life at first. I gained true friends and my newfound balance through honesty and transparency, gave me energy and willingness to share my biggest asset with others, that is my hope. Experience and strength don't lead to much success in the process, if hope is missing.
I felt the energy and the wish to learn more to be able to share my gift with others, and became over some years a CAI, CBI, Certified Recovery Coach and hold the certification as Business Professional in the Behavioral Healthcare. My newest certification as a Certified Recovery Specialist with IRI is in the finishing supervision phase. My next goal is the CIP and after this the sky is the limit. There is a lot to learn, addiction is in a constant change, and I strongly believe that we can never have enough knowledge or enough experience, since other people often give their life completely in our hands. My education is the solid foundation on which I built my own business as a successful interventionist and recovery coach. I truly enjoy to work also with the families and not only with the client itself. The work with the families and the continuum care emphasize the way to long-term recovery for all family members, and a solid family healing.
During my first years of experience in the field, I was confronted more than I wished for with eating disorders, which so often come along substance use disorders. I spend a lot of time to join training for this special field, and I'm glad that I can consider it a specialty of mine today besides substance use disorders, in intervention and in coaching.
Beside my professional work I love my social engagement since four years for the grassroots movement 'Heroes in Recovery'. It is a personal goal for me to help break the stigma and raise awareness for substance use disorders and mental health issues. Being on one of the nationwide organized 6K runs, is a monumental experience for everyone with empathy in our industry.
I like to stay educated and always up to date in joining multiple conferences throughout the year and also love to take advantage of the frequent webinars offered from several organizations. I can never forget that I don't do the educational process for me, for any kind of alphabet behind my name, to impress or to get better jobs. I do it solely for the client and to be able to serve him in a best possible way as an independent source. I feel honored for every professional engagement I receive. People trust me in a moment of highest despair and emotional pain. Responsible action on behalf of others requires solid knowledge, and I'm grateful for all organizations who offer this education and keep the standard high like the Breining Institute. SAMHSA is a wonderful resource, not only for those affected, but also for family members and professionals alike. We do recover, and we need to remember that working with a fatal disease requires strong responsibility and ethical behavior all around and at every step we take.
---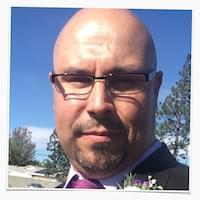 JOSEPH A. FARIAS, CATC
Riverside, California
I have been working in this field for over 17 years and there is no other thing as rewarding as being in the helping profession and sharing with others that change is possible. Being in recovery myself, with nearly 24 years clean, and having a served a prison sentence has enabled me to empathize with others and instill hope back in their lives.
Working as a DUI and Drug Diversion Counselor has been great, because I have been able to witness people genuinely change their lives for the better. I went to a small community college, and completed the Alcohol and Drug Studies program they had, which allowed for me to take the state exam that the California Association of Alcohol and Drug Educators offers.
Today, I am a Certified Addictions Treatment Counselor 1, and all my hard work has paid off, allowing me to be of aid to others who struggle like I once did.
---
Linda Jennings, RAS, CATC
Avon Park, Florida
All that I learned from Breining, helped me become a better counselor. As well as a better person in general. Knowledge is power. I am grateful. Thank you.
---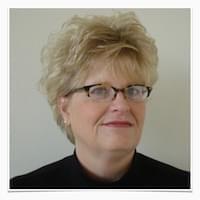 Kathy S. Garber, Dr.AD, LMFT
Holland, Ohio
After becoming a licensed psychotherapist, I founded the Center of Solutions, LLC in 2005. Shortly after starting my practice, I realized that I really wanted to focus on all areas of addiction which became my primary focus and interest. I obtained several certifications, but really wanted a Dr. A. D. from an institution of higher learning that offered flexibility and encouraged self study and allowed me to study in my areas of interest. I found Breining Institute and was able to go through a doctoral program that I was able to design and implement along with my advisors that was really tailored to my interests and focus areas.
I feel very proud to have my Dr. A.D. from Breining Institute. Having a doctorate in the field of addiction is an accomplishment that is recognized and highly respected by my peers as well as the courts and legal system. It has opened doors to serve as a respected addiction evaluator, counselor and educator.
As a professional licensed adult with an advanced degree, I knew the direction I wanted to take in my field of practice and I wanted to specialize in those areas. Breining Institute gave me the opportunity to stay focused in the areas that I wanted to study and the areas that I wanted to work in when I graduated. I found this experience to be challenging and rewarding.
I feel very proud to be aligned with Breining Institute as my institution of higher learning in the field of addiction. because of their reputation in advancing education in this rewarding field of study. A special thank you for the mentors who helped me advance in my career and guided me in this profession.
---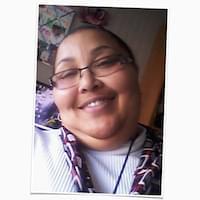 Marianne Hardin, RAS, CATC
Concord, California
I work for Contra Costa County Behavioral Health Services in Alcohol & Other Drug Administration as a Substance Use Disorder Counselor. I work in the county hospitals and clinics as both a Prevention Counselor and a Treatment Counselor. I provide Prenatal Support Services for pregnant and parenting women and men who may have a recent history of using substances (including tobacco), I also provide outpatient treatment services to clients of East County Adult Mental Health Clinic. I engage the clients through motivational interviewing, assess and screen them, conduct ASI's, devise treatment plans, create a healthy and safe environment for them to address their addictive behaviors, and facilitate recovery and support groups.
I have experienced so much personal and professional growth as a counselor. I have incorporated some of the core beliefs into my own family system, and it has enhanced my relationships. I earned my degree as well as a certificate and I am currently working toward another degree. I am currently earning a paycheck on a government job doing what I enjoy! It helps to have a degree as well as a certificate, because the ASAM criteria being adopted and put into practice statewide. One would do well to also establish clear healthy boundaries, so as to protect the client and yourself. All too often we want to help individuals, but they ultimately have to want to help themselves. We can't work harder for them than they are willing to work for themselves. You definitely have to be a people person to provide direct services without bias. That can be challenging when you are working with people who have been dually diagnosed with a co-occurring disorder. Practice patience, consistency, good ethics, and be your authentic self.
I love what I do without a doubt! I love to see women bloom into beautiful butterflies after having been in the dark for so long! I love it when a man can hold his head up and look himself in the mirror without despising the individual looking back at him. I love to see it when a team works together for the good of the client's continuum of care! We are the true gladiators!
---
Sheila Claiborne, RAS
Inglewood, California
Currently I am working as the Program Director at St. Paul Center Alcohol and Drug Program in Los Angeles, California.
I attended Breining in 2014, my experience was very pleasant and one that enabled me to achieve my RAS certification with ease. The instructional tools gave me the ability to obtain a position working with addiction clients. The materials are easy to comprehend and are very helpful in working with addictions in today's society.
By far Breining has a great staff that is helpful and supportive. This makes it possible to receive the best education ever.
Breining is very affordable compared to other addiction courses offered.
---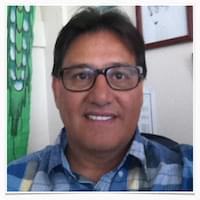 Eddie Flores, RAS II, CATC
Fairfield, California
I have been with the County of Napa Health and Human Services Agency since 2009 and have worked in various capacities since becoming an alcohol/drug counselor. My first assignment with the county was as an intake clinician performing complete intakes and assessment, secondly I worked as a group facilitator utilizing latest Evidenced Based CBT, MI, MIT therapeutic practices, thirdly I was a Case Manager for our clients in the County IOP program, and presently I am the Drug Court Case Manager.
I enjoy working in this field for it is my calling and have a passion in being part of people rebuilding their lives through recovery and self discovery. It has its challenges which is why I work with a team of professionals in my agency who are always willing to help in supporting me to be the best I can be for our population that we serve. It takes a village to raise a child.
Not sure what I was to do with my life and career field after completing Solano College in Fairfield Ca where I was working towards my Human Services Degree. I knew I wanted to be of service in helping people but not sure what capacity. I was asked by a friend who was the program Director of a substance abuse outpatient program if I would come and begin working with her clients in helping them enter recovery. This was before you had to be certified. I really enjoyed working with clients who struggled with addiction and other problems and began to realize that this was my calling and path in life.
In time I became an intern while working at this program and eventually built up the required hours, took the exams and became certified as a RAS I, RAS II and now a CADC II. This work is rewarding but also challenging in that it is ever changing with the latest EBP and we all must educate ourselves with these changes as most recently the pain medication epidemic, heroin addiction explosion and the need to serve some of the clients with the needed mental health resources they some times desperately need.
---
 
Traci Summerlin, RAS, CATC
Friant, California
Currently working as a Journey Counselor at Valley State Prison (male inmates).
Over 10+ years in my career, I have had many opportunities. I started in residential as a counselor tech and learned all phases of residential treatment. I worked for SASCA as a Placement Specialist and was hand picked for a Quality Assurance Specialist position. I love this field and had the opportunity to work with Adolescents in the schools and now at VSP working with male inmates.
My life is rewarded by my experiences and am currently working towards a higher degree. Thank you Breining for my start.
Just keep an open mind and heart.
---

Shirley Maciel, RAS II, CSC, CATC II
Hayward, California
I currently work at Horizons Unlimited of San Francisco, Inc. I am the Program Director for treatment and gender specific program. Not only do I handle my administrative duties I also carry a case load of about 16 youth. We work with youth 12-25 yrs. of age. Primarily Latino and other youth of color. I have been in the field for about 12 years now.
My greatest accomplishment are seeing my youth change their lives around in a positive way. We use motivational interviewing and CBT plus traditional indigenous practices. Always meeting them where they are at and advocating for them in every area that is needed.
I work with a great team of SA Counselors. We support one another and make sure we all take the time to do self care because of the vicarious trauma we all experience.
I not only received my RAS II from Breining but I also have my Clinical Supervisor Credential (CSC). I feel proud to have these letters after my name. I plan on continuing to further my education through Breining.
With the busy schedule I have Breining makes it easier for me to continue to enhance my ability to continue doing the work I do.
---
Patricia Brown-Thompson, RAS
Camarillo, California
I am currently at New Life Community Church in the city of Oxnard, California as an facilitator.
As an Registered Addiction Specialist at New Life Community Church, I am able to work as an group facilitator with in the faith-based community. There I work with women who struggle from many types of addictions using the twelve Steps and faith-based curriculum.
We have seem many overcome addictions and be able to give back to their communities. I really enjoy building a connection that impacts the work we do together.
---

Pamela Roderick, RAS, CATC
Stockton, California
I have been working for the San Joaquin County Substance Abuse services for over 33 years. I have worked in our 28 day RTC co-ed residential program, Women's detox unit, NTP co-ed program, Women's NTP program, R.D.P long term residential co-ed program, R.W.P. residential long term Women's program and I am presently the Manager of Family Ties, a perinatal residential program for women and their children. I have been the Manager for Family Ties for the last 12 years of my career. I manage a staff of thirty-four individuals which includes, Counseling staff, support staff, line Supervisors, Clerical, Housekeeping, Food service, and Childcare workers. I am responsible for monitoring our annual budget, training staff, overseeing general operations, attending meetings, organizing outreach in the community, facilitating meetings, program implementation, planning program development, public speaking, facilitate staff meetings, purchasing, planning events for staff and clients, preparing for State reviews, ensuring that our program is in compliance with the State Perinatal guidelines and stay current with chemical dependency information. Presently I am mentoring and coaching two line Supervisors and preparing them to move forward in their careers. I use all of the information that I receive from Breining in my daily interactions with line staff and to prepare trainings for our staff.
I shared my professional experience above. Personally I have "lived experience" which has been helpful along the way but encourage others not to rely on just lived experience as education has now become imperative. I have also raised a large family during my 33 yr career in Substance Abuse so I want to let other parents know it is possible to work in this field full time and raise a family. I raised my five children and a additional child who's parents could not care for her. I now have two adult sons and three adult daughters. I have four grandchildren and I am currently raising one of my grandsons! Maintaining my certificate is a requirement for my position. Without a degree I would not have been able to advance to the position of Manager.
Breining classes keep me current with the newest cutting edge chemical dependency information which makes me more effective in my job. It also assists me with my responsibility to train my staff. For those new or newer to the field having an advanced degree is going to be a must! Currently my staff is very diverse educationally, level of experience, life style as well as culturally. Diversity is very important.
Self-care, constant study of chemical dependency issues, staying current in the substance abuse field, learning from others, finding a great mentor, are all very important. Practicing being non-judgmental , staying open minded, teachable, flexible, ethical, having professional boundaries, non discriminatory, compassionate, being kind, caring, having lots of patience, innovative, and understanding are all good traits to work on. When one starts becoming irritable, agitated, sarcastic and ineffective , it's time to take a break, a long weekend, mini vacation etc….. Have people in your life who will be honest with you and keep you accountable. We all need a coach, mentor, sounding board and sometimes a good therapist.
READ, READ, READ!
This is a field for the passionate!
---

Deborah Hodges, RAS, CATC
Hayward, California
In 2005 I began work as a Case Manger for Mount St Joseph-Epiphany Center in San Francisco, California.
In 2009 I was promoted to the position of Residential Program Coordinator which I hold to this date. All together I have worked in this particular field for 17 years. The work has been challenging yet rewarding because of the fact that I believe it is more than a profession it is a daily opportunity to do the work I have been "Called" to which is helping women (parents and non-parents) change their lives.
I entered this field with some skills and have acquired many more through On-Line education from Breining Institute along with In-Service trainings and other outside resources. In continuous training I have enhanced my professional abilities for the good of those I serve.
So often many people enter the field of "Counseling" with the notion that their personal experiences, be it the husband's addiction or a wife's addiction or even a child's addiction, will be sufficient to become a Counselor. However, until we learn about, for example, co-dependency ,identifying family roles, family balance including the nature of alcohol and other drugs and the problems that evolve with consistent and chronic use our own unhealthy behaviors, (often masked) will join us to the new job or position as a SUD Professional.
In today's society we in the field of SUD Counseling have the opportunity to help those suffering from the pain and trauma associated with drug abuse, and at the same time have an even greater opportunity to help oneself remain strong, healthy and prepared for even greater challenges in life.
Over the years I have shifted more towards Compassionate Care.
I'd also like to share the urgent need for more training in the area of Mental Illness for the "Front-Line" Counselors, because of growing population of men and women entering treatment with a Dual Diagnosis.
---
Kimberly Donahoe, RAS, CATC
Menifee, California
I am currently at Riverside County and have worked for them the last 15 years. I love being a counselor and learning new techniques. Recently we have incorporated new material and it is fun to change it up. I personally like MI and cognitive behavioral therapy however it is always fun to change it up.
I am a certified counselor and trying to make a difference in the work place. Helpful to some! Harmful to none!
You need to take very good care of yourself in order to be effective.
---
Thomas L. Alexander, RAS, CATC
Solana Beach, California
I currently work as a Program Supervisor for a Substance Abuse Services (SAS) Program for Vista Hill organization in San Diego. Vista Hill provides this service via contract with the San Diego county Probation department. I supervise ten Juvenile Recovery Specialist who work collaboratively with Juvenile Probation Officers in managing cases of minors on probation with substance abuse issues.
My background in the AOD field and my RAS certification was instrumental in my being hired to supervise those providing AOD services to probation wards.
My certification is one of the factors that has been considered as I have been selected as Peer Reviewer for solicitations on the part of the following Federal entities: SAMHSA, BJA and HRSA.
---
Jimmy Milligan, RAS, CATC
Los Angeles, California
Hello current or to be students and to my brothers and sisters alumni at Breining Institute. I say brothers and sisters in this field of study cause we are one big family from employers, counselor, staff, and most important clients.
Now I am currently unemployed, I do have a interview Monday morning in a residential facility in Malibu CA as a Substance Abuse Counselor. It does look promising and rewarding and I'm vary excited about this employment opportunity. In the past I would have fear of everything about a interview.
Now I have confidence and courage the job is mine. I studied at CAARR Institute gaining 270 hour of addiction studies. I took the National ACE Exam at Breining Institute cause CAARR only had national exams twice a year. I currently have a certified credential as a RAS Registered Addiction Specialist and a CATC California Addiction Treatment Counselor with CAADE.
The reason I am confident for the job is because of the knowledge I learn in foundation, practices, and competency in addiction studies. The hard work it took me to complete the study and let me tell you there were times I didn't think I could complete the course and I wanted to give up but I kept doing the best I could and it paid off.
I have worked at two well known residential facilities gaining the experience and knowledge they just don't teach in college.
The field of addiction is not easy but when you see lives changing, families cry of joy and come together in unity and love that is something that is priceless. So if you can stay strong, compassionate, and have empathy in times of others challenges and crisis. If you have a passion to see lives change, than this is the field for you.
I love this field study and I love helping others change there lives for the better cause I been there myself and I have 8 years clean & sober.
---

Roberta S. Dunlap-Harpster, RAS
Howard, Pennsylvania
I work at Quiet Reach Equine Assisted Therapy Center and am partnered with a Medication-Assisted Treatment Facility. I am owner and President at Quiet Reach and in-house counselor for the MAT facility.
By obtaining Breining's certificates, I was able to get my Pennsylvania state certificate so that I may use my skills that I learned at Breining to help others.
If it wasn't for Breining Institute I would not be in this profession as a counselor due to my age of 56. I researched other avenues and they were not cost or time effective for me. I continue enjoying my learning experience at Breining. I can actually say that I love being back in school and I never ever thought I'd say that and the distant learning makes it possible for me.
Thank you so much Breining Institute.
---

Rocksy M. Chenevert, M-RAS, CSC
Pasadena, California
I am retired August 2015. I worked at Prototypes Women's Center in Pomona California. I was a Supervisor and Breining education was M-RAS, CSC, and of course Substance Abuse Counselor. What I learned helped me with a better understanding of how to interact and be of service to the clients.
I was told at another position as the Program Director of a transitional house for another company I didn't need to be certified. I proceeded anyway, and in doing so gained promotions and such a better way to help others.
I went through a program myself and started out as an Intake Worker. Having these certificates encouraged me to further my education and I now have BA in Psychology and Masters in Health Administration.
Thank you Breining for an exciting career and skills to work with.
---
Luis Labrada, RAS, CATC
Sacramento, California
Formerly worked for NCADD and presently working for Bridges Inc. AOD Counselor and Recovery Specialist.
My credential opened doors in this field right after finishing college.
---
Violease Cunningham, M-RAS
Merced, California
Currently I am working with the Amity Foundation at the Central California Women's Facility (CCWF). The position that I hold is Supervisor.
I was working in another State and my credential expired and I later found out that with my experience I could go through Breining to continue my education and I did as a result I have my M-RAS which I am very proud of.
My professional certificate has helped me to be recognized for the experience and training that I have earned which allowed my job to move me into leadership positions.
It is so rewarding when you have given back to the community to help others regain their dignity back to reunite with their families.
---
Eleanor Lucas, RAS, MATC
Malibu, California
I have been working at Malibu Beach Recovery as an AOD Counselor since March 2014. My duties are to run groups, assist in client self administration of medication, admissions, discharges, one on one counseling, documentation in EMR, exit planing, and case management. Prior to this position I worked at Soba recovery in Malibu, my duties were running sober living and case management in detox, and Promises Malibu as an AOD counselor.
My education at Breining has helped in my career. I am currently working towards MATC where I have been closely working with nursing staff. Broadening my education in my free time. As I plan to take higher education classes in future.
I passionately love what I do for a living, even though my work load is heavy at times, I am able to multi task and can handle myself calmly and according to policy procedures.
---
Mintra Wilson, RAS, CATC
Harbor City, California
Albuquerque, New Mexico
I am currently working in Harbor City, Western Health Community Clinic.
I do some counseling – thanks to Breining Ed. Most of my job responsibilities include, educational, payroll, hiring – general administrative.
I also work in Albuquerque, New Mexico at Albuquerque Health Services – need Breining to expand their credentialing privileges to New Mexico.
---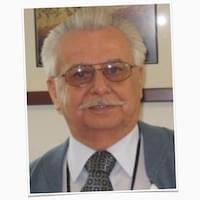 Donald Cherms, Sr., RAS, CCDS
Senoia, Georgia
I am working with an established clinic with other professionals who have not been educated in addictions and chemical abuse diagnosis. I feel that my experience with Breining has helped me deal with not only my clients, but also to be able to complete screening and assessment for some of my colleagues as well.
I am currently retired working part time as an addition specialist with a co-morbid group of folks with everything from PTSD to ADD and other mental health diagnosis.
My education experience with Breining has helped me greatly with dealing with this population. I have been involved with Breining for the past several years and have found the education and continuing education experiences far superior to some of the other experiences that I have been involved with.
---

Michael Alan Hoffman, Dr.AD, M-RAS
Dana Point, California
Private practice counselor. Founded Sober Buddha Counseling in 2003. Specialize in mindfulness-based treatment of anxiety, depression and addiction.
Doctor in Addictive Disorders (Dr.AD) boosts professional profile, attracts more mature clientele. Self-directed dissertation allowed freedom of research and was easily edited into popular academic book – THE THIRSTY ADDICT PAPERS: Spiritual Psychology for Counselors.
MRAS curriculum also became a book – LIFE AFTER REHAB: How to Stay Sober in the Outside World.
Breining collaboration with CAADE provided additional CATC-IV (Certified Addictions Treatment Counselor) credential.
---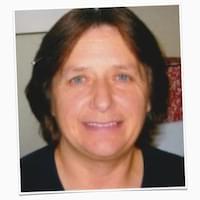 Susan Payne, RAS, CWTS, MATC
Salinas, California
I am currently working for Community Human Services as a Counselor III. I am the lead Counselor at a Methadone Clinic. My duties include one on one counseling sessions as well as case management. Crisis interventions also is some thing I deal with on a weekly basis.
I love what I do so very much. Breining Institute has helped my career. They have a great career path. I would recommend everyone interested in this field to start with them.
---
Bridget M. Bush, RAS
Eureka, California
Currently employed with County of Humboldt as a Senior Substance Abuse Counselor working with the (AB109 population), California prison realignment population. Working with Clients in an outpatient setting. Experienced in MRT, Relapse Prevention, Seeking Safety, and Motivational Interviewing.
I have worked in the addiction field for 24 years. I have worked in social model programs, detox services for 7 years. I have worked for DUI program for 2 years. I also worked for a non profit in an outpatient setting for 2 years. I then decided to apply for the County position of Substance Abuse Counselor l after completing the certificate program at College of the Redwoods. I have worked with Humboldt County as a Substance Abuse Counselor from 1999 – 2002 with Welfare to Work population. I worked with Trinity County as a case manager, asked to assist in setting up the Tele-Psychiatry for the rural county, working with Trinity County Mental Health until 2-2003. I have worked at Humboldt County Alcohol and Other Drug Programs since, experienced in Prop 36 , Dual Recovery Program, and the AB109 populations.
I'm planning on retiring in the next few years and would recommend that people interested in the field of addiction to expand their education to include a Masters Program so that you are able to promote to a managerial position. This is where you can help systemically to benefit Clients to make a higher success rate. If you are in recovery yourself, remember where you came from and how it felt in the early days. Don't be afraid to suggest ideas that may not have been implemented yet. Keep an open mind. Learn, learn, and listen to learn.
---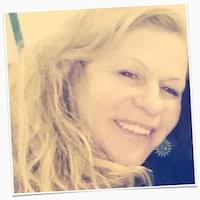 Shelly Mangold, RAS, FAC
Chino Hills, California
I currently work at the California Institute for Women and I am the transitional coordinator/drug and alcohol counselor for the females here incarcerated. I have been working here since 2003, and started as a entry-level counselor getting my education and interning at a men's prison California and Center. I soon transitioned after I got certified into the women's prison and became a journey counselor, from there I went on to be the curriculum supervisor, and now I am the transitional coordinator. I've used the skills by educating the rest of the students/participants and allowing them to know that they have a disease, and there are many paths to recovery. I just try to enhance their treatment and raise our level of awareness.
I believe that my professionalism helps a great deal when non-counselors witness certified counselors, professional counselors, work hand-in-hand with correctional staff, makes a big difference in how their treatment evolves.
I'm also working on getting my Bachelors Degree with Breining.
---
Brett A. Anderson, RAS, CSC
Los Angeles, California
Dare-U-To-Care Alcohol and Drug Outreach ministries Program. the skills that I learn from Breining Institute really helped me to understand the behavior of other addicts and alcohol better. My education and understanding of myself and the program and the way it works in a facility. Gave me a better way to look at alcohol and addicts from a good point. Assistant Program Director.
My education at Breining has truly help me to move into better areas of my field, getting better paying jobs and better positions. I started as a Counselor and now before moving on to other jobs and left as a Assistant Director,
---
Jon E. Totten, RAS
Pacifica, California
I work in San Juan Capistrano, at Get Real Recovery. This current position is the best I have had in my counseling career. I have nothing but good things to report.
---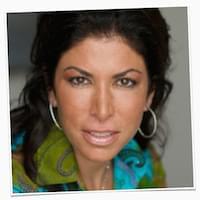 LISA C. KAMEN, RASi
Los Angeles, California
Lisa Cypers Kamen, M.A. and RASi is an applied positive psychology coach, author, documentary filmmaker and radio show host specializing in sustainable wellbeing and lifestyle management consultant. She is enrolled at Breining to enhance her education and resources available to best support her clientele. Lisa's global consulting practice focuses on mission-driven addiction and trauma recovery supporting clients in balancing their minds, bodies and emotions resulting in greater overall wellbeing and the transformation of Post-Traumatic Stress (PTS) into Post-Traumatic Growth (PTG).
---

Tamie L. Leahy, RASi
Sacramento, California
I have the Breining 45 unit Addictions Studies Certificate with 4.0 average and 1,600 hrs served working in a rehab, first as an intern, then as an employed Support Counselor. My mentors are wonderful.
Breining was an intense and academic and experiential program and I learned much. I love Breining and the recovery industry.
---
Sydney E. Retemyer, RASi
St. John's, Antigua West Indies
I currently work at Crossroads Center as a Milieu Tech. I obtained a certificate from Breining for the RAS studies. I live in Antigua West Indies, and completed my studies through the online program.
---
Jose A. Ramirez, RASi
Moreno Valley, California
Working as substance abuse counselor for the last 20 years. Now working on Moreno Valley as DUI counselor.
Thank's to Breining Institute and the opportunity to be registered and work in the field of addictions. They are backing me up like an angel in my life.
I completed my studies of humans services with the option on alcohol and other drugs at Los Angeles City College in 1992, and have been working in the field since then.
Breining institute is helping me to come back after 8 years that I stopped working in this field. Through RAS as an Intern they are helping me. I love it.
---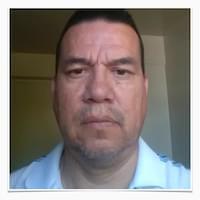 ELIAS HERNANDEZ, RASi
Whittier, California
Having completed my school back in 2012 and obtaining a Drug/Alcohol certificate has allow me to work out of Los Angeles (Clinica Romero). Being able to work with those that have a Substance Use Disorder. I have seen so many lives transform and families brought back together. Being able to pursue my passion has been so fulfilling and the Education received had caused me to help me reach my Goals.
Thank you for the Education and the direction you provide to make us better Drug and Alcohol Counselors.
---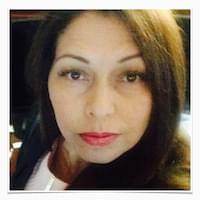 VIRGINIA QUINONEZ, CADC-CAS
Whittier, California
Proud to be of service to our community in the most need! Drug abuse takes away not just from the user but from the entire family and being able to assist, advice, remind and encourage my clients is priceless!! Is not easy with the resistance but is challenging and little by little we go long ways!! I have been in the field for 17 years and love my job!! Started as a front desk extern and 7 years later decided to try out and got trained for a week and within 2 weeks I held a full caseload and 2 years later became the program manager and now I feel more knowledgeable than ever and capable to assist and guide in a humble and unique way meeting them half way and remind them how valuable they are and regain their self love and reunite with their loved ones and or start all over again!! I'm not in recovery of any drug but in recovery of my life!! I'm an emigrant and did not know how to read or write English but decided that I could do it and here I'am and loving it!! Thank you God for the opportunity!
---
Registered Service Marks of Breining Institute
These credentials are registered service marks, and may only be used by professionals who have been awarded these credentials by Breining Institute:
"Registered Addiction Specialist" and "RAS" credentials: Service Mark Reg. No. 65739, Class Number 41
"Clinical Supervisor Credential" and "CSC" credentials: Service Mark Reg. No. 66826, Class Number 41
"Master Counselor in Addictions" and "MCA" credentials: Service Mark Reg. No. 66746, Class Number 41
"Medication-Assisted Treatment Counselor" and "MATC" credentials: Service Mark Reg. No. 66622, Class Number 41
"Forensic Addictions Counselor" and "FAC" credentials: Service Mark Reg. No. 66627, Class Number 41
"Certified Co-occurring Disorders Specialist" and "CCDS" credentials: Service Mark Reg. No. 67864, Class Number 41
"Certified Women's Treatment Specialist" and "CWTS" credentials: Service Mark Reg. No. 67863, Class Number 41
"Certified Case Manager Interventionist" and "CCMI" credentials: Service Mark Reg. No. 121265, Class Number 41
"Certified Addiction Counselor" and "CAC" credentials are registered service marks of Addiction Professional Services (APS), Service Mark Reg. No. 68702, Class Number 41, and used by Breining Institute with permission of APS