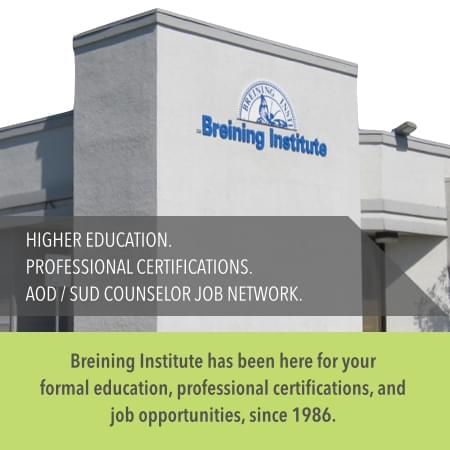 Breining Institute
8894 Greenback Lane
Orangevale, California USA 95662
Telephone Numbers
General Line: 916.987.2007
Certification Department: 916.987.2007, Ext. 1
College / Continuing Education: 916.987.2007, Ext. 2
Driving-Under-the-Influence (DUI) Program: 916.987.2007, Ext. 3
Facsimile Numbers
General Facsimile, DUI Programs: 916.987.9384
College, Continuing Education, Certification: 916.987.8823
---
Please rate your experience with Breining Institute, which will help us in our efforts to continually deliver high quality programs and services.
---

Disclaimer
Information on this web site may contain inaccuracies or typographical errors.
Information may be changed or updated without notice.
The web site does not constitute an offer or contract.
Privacy Policy, Terms of Service, Return Policy and Shipping Policy