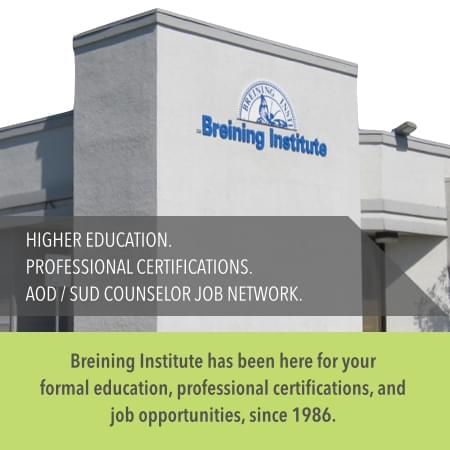 Breining Institute
8894 Greenback Lane
Orangevale, California USA 95662
---
Telephone Number
916.987.2007
Please note, due to COVID staffing reductions, there may be a delay in returning phone calls.
We encourage you to let us know how we can help you by using the "Online Inquiry Form" link below, and we will work diligently to provide you with a more prompt response.
Thank you.
Facsimile Number
916.987.8823
---
Special COVID-19 notice:
Online education courses, distance learning courses, and professional certification programs will remain fully operational.

On-campus sessions and classes are indefinitely suspended.

On-campus visits must be by appointment-only.
The health and safety of our students, clients and staff are of paramount importance to us. We are paying attention to CDC suggestions in order to help prevent the spread of the Coronavirus (COVID-19), and we have taken steps such as limiting in-person contacts, maintaining extra physical space between our staff members and students when on campus, allowing staff members to telecommute when feasible, and being extra vigilant in maintaining a clean office environment.
As the COVID-19 situation continues to unfold, we ask the following:
If you are sick, or experiencing flu-like symptoms, please do not come to the campus until you are better.

When you are on campus for a visit or appointment, please wear a face covering, and respect a safe social distance from others whenever possible.

Please follow other common-sense safe practices, such as covering your mouth when coughing or sneezing, and washing your hands.
Thank you for your diligence in helping us all stay healthy.
---
Please rate your experience with Breining Institute, which will help us in our efforts to continually deliver high quality programs and services.
---

Disclaimer
Information on this web site may contain inaccuracies or typographical errors.
Information may be changed or updated without notice.
The web site does not constitute an offer or contract.
Privacy Policy, Terms of Service, Return Policy and Shipping Policy