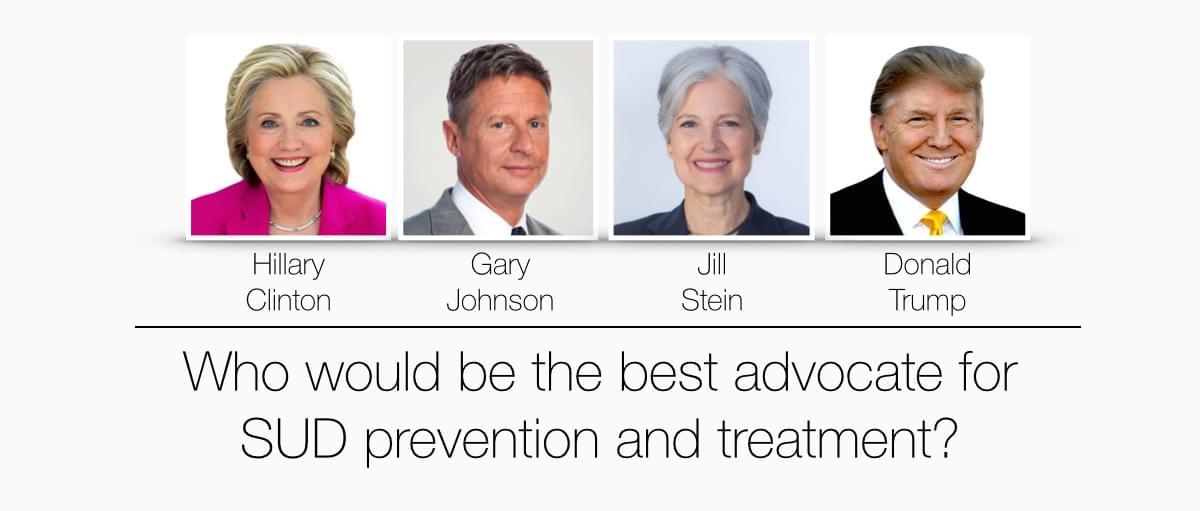 As U.S. President, which candidate would be the best advocate for substance use disorders (SUD) prevention and treatment programs, and why?
Answer the questions, below, and we will present the results of this survey to the candidates prior to the first scheduled debate, as well as publish them on the Breining Institute website and social media pages.
PLEASE participate in this survey, whether you are one of the Breining Institute credentialed SUD professionals in 47 U.S. States, or hold a certification or license from another agency, or have had personal SUD experience as a patient or client or family member.
Thank you.
Breining Institute
---
Registered Service Marks of Breining Institute
These credentials are registered service marks, and may only be used by professionals who have been awarded these credentials by Breining Institute:
"Registered Addiction Specialist" and "RAS" credentials: Service Mark Reg. No. 65739, Class Number 41
"Clinical Supervisor Credential" and "CSC" credentials: Service Mark Reg. No. 66826, Class Number 41
"Master Counselor in Addictions" and "MCA" credentials: Service Mark Reg. No. 66746, Class Number 41
"Medication-Assisted Treatment Counselor" and "MATC" credentials: Service Mark Reg. No. 66622, Class Number 41
"Forensic Addictions Counselor" and "FAC" credentials: Service Mark Reg. No. 66627, Class Number 41
"Certified Co-occurring Disorders Specialist" and "CCDS" credentials: Service Mark Reg. No. 67864, Class Number 41
"Certified Women's Treatment Specialist" and "CWTS" credentials: Service Mark Reg. No. 67863, Class Number 41
"Certified Case Manager Interventionist" and "CCMI" credentials: Service Mark Reg. No. 121265, Class Number 41