Good people make mistakes.
Breining Institute is here to help you get through this process, and to provide you with some helpful information and education.
---
Breining DUI Schools:
Flexible scheduling to accommodate you;

State of California licensed since 1990;

Utilize trained, registered and certified counselors; and

Now operating at four conveniently located Sacramento County locations in Sacramento, Folsom, Elk Grove, and Orangevale.
---
DUI Program activities suspended due to COVID-19
The health and safety of our clients and staff are of paramount importance to us, and, as a result of local and statewide "stay at home" orders related to the Coronavirus (COVID-19), we are suspending all Driving-Under-the-Influence (DUI) Program services in Sacramento County, effective March 23, 2020.
DUI Programs are strictly regulated by the State and County, and Breining Institute is implementing this suspension of DUI Program Services in accord with the directive of the State of California Department of Health Care Services (DHCS) Director Bradley Gilbert, MD, MPP, issued March 17, 2020.
Existing clients will be granted a State-authorized leave of absence (LOA) and services will be suspended until, tentatively, June 30, 2020, although we reserve the option to commence services again before or after that date, depending upon circumstances.
In the meantime, questions about the DUI program may be answered by contacting our main office by telephone 916-987-0662, or by email by selecting this link: Email
We thank you for your patience and consideration during these challenging times.
Stay safe. Stay healthy. Take care.
Breining Institute
---
FAQs (frequently asked questions):
Should I compare program costs in Sacramento County?
All of the Sacramento County DUI programs are the same, because the County of Sacramento sets the DUI program pricing for all Sacramento County licensed DUI programs, and all of the programs are strictly regulated by the County and the State of California. It is only $200.00 to enroll in the program, and then the total program pricing will depend upon which program you need.
Can I arrange the DUI classes around my work schedule?
Yes. Breining works within the State of California attendance requirements to help accommodate your participation, because if you are successful, we are successful.
How long is the first intake appointment?
Breining can accommodate you personally by scheduling a private intake appointment, which will take about 30 minutes. Whether you enroll in a group or private intake appointment, you will be comfortable asking questions, and you will have our personal help to put together a schedule that will fit your life.
The whole DUI process is very confusing, … isn't it?
The DUI program laws can be very confusing, but Breining has been a State-licensed DUI program for 30 years, and we work hard to make it the smoothest process possible for each client. We are here to help you get through the process, and answer all of your questions. If additional services would be helpful for clients, we are also pleased to refer them to the appropriate resource.
---
We are here to help you through this process, and look forward to meeting you.
Call the nearest office for a convenient intake appointment time.
Your intake appointment will be expedited when you bring one or more of the following documents:
Pre-Conviction Documents:
DMV DS 367 (Admin Per Se-Pink Copy)
K4 (online request: Driving History – $2 from DMV)
INF 1125 (In-person/mail: Driving History – $5 from DMV)
Post – Conviction Documents:
Court Abstract/Referral
DMV Issued Order of Suspension
NORTH COUNTY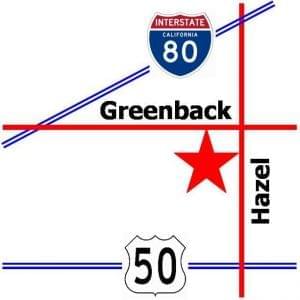 8894 Greenback Lane
Orangevale 95662
phone 916-987-0662
FAX 916-987-9384
At the corner of Greenback and Hazel
Click on map for directions
---
FOLSOM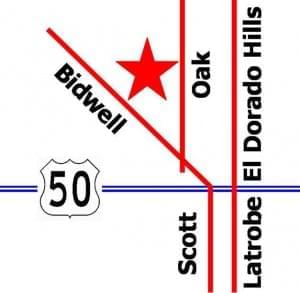 2360 E. Bidwell Street, Suite 107
Folsom 95630
phone 916-987-0662
FAX 916-987-9384
Near corner of Oak Ave Pkwy, just off of Highway 50
Click on map for directions
PLEASE NOTE: Initial enrollment for the Folsom Office program is done at the 8894 Greenback Lane, Orangevale office. Call us at 916-987-0662 if you have questions.
---
MID-COUNTY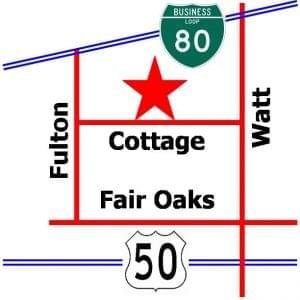 2775 Cottage Way, Suite 25
Sacramento 95825
phone 916-972-8175
FAX 916-972-1032
On Cottage Way between Watt and Fulton
Click on map for directions
---
SOUTH COUNTY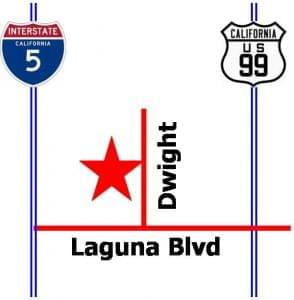 3159 Dwight Road, Suite 100
Elk Grove 95758
phone 916-422-2408
On Dwight Road just north of Laguna Blvd
Click on map for directions
---
Need to make a payment?
After you are enrolled in a program, you may make payments using the online form at this link: DUI Program Payments
---
Need to reschedule?
After you are enrolled in a program, you may request a reschedule of your programed activity, at least 72 hours prior to the scheduled activity. Please use the online form at this link: 72-hour Reschedule Request
---
Need to request a Leave of Absence (LOA)?
After you are enrolled in a program, if you need to request a Leave of Absence (LOA), please use the online form at this link: Leave of Absence (LOA) Request
---
May we help you by responding to an email?
Please use the form below to send us an email with your questions / comments / suggestions:
---
Will you help us improve by completing a brief survey?
If you have completed a DUI Program with Breining Institute, we will appreciate you taking the time to complete this survey.
By completing this brief survey, you will help us in our efforts to continually deliver high quality and respectful services to individuals participating in our DUI Programs.