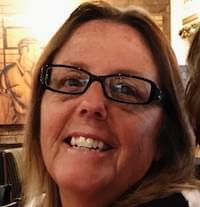 Professor Theresa Russell, Dr.AD, M-RAS, CSC, MCA
Dean of Instruction, Breining Institute
SYLLABUS
CV-1402: Confrontation as a Tool for the Addiction Counselor
Includes discussion on understanding how confrontation is a necessary tool for the effective addiction counselor; identifies types of confrontation; conditions to look for that tend to make confrontation helpful and not harmful; identification of – and how to overcome – the most common fears of counselors relating to confrontation; observe role play counseling session looking for confrontation opportunities
There is no fee to view the videos, or to print the Exam Questions.
The course is divided into several videos, which should be viewed in order. Select the buttons below to watch each video.
If you would like to earn 3 CE hours credit:
– Watch the videos;
– Answer the Exam Questions using the On-line Answer Sheet, and pay on-line.
Recommendation for passing the Exam:
Review the Exam Questions before viewing the videos. The order of the Exam Questions follows along in the same order as the videos, and there is at least one question related to each video.
Links to course materials: