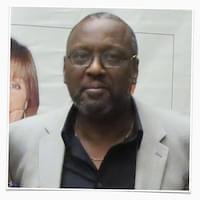 Professor Gregory Granderson, MS, CCS, CATC
Professor Greg Granderson, now retired (as of 2018) as Dean and Instructor for Santa Rosa Junior College (Santa Rosa, California), for over 20 years held varied positions at SRJC including Dean of Student Services, Interim Director of Financial Aid, Human Services program coordinator, and Extended Opportunity Programs & Services counselor/instructor. He participated in educational planning and policy development and supervised operational functions for SRJC Petaluma Student Services. Professor Granderson also served as Academic Senate president and was a member of the President's Council at SRJC, and served on the California Community College Academic Senate Executive Committee, where he was elected to represent all community colleges in the Northern California region.
At the time he presented this course at the Breining Institute main campus as a Visiting Professor, Professor Granderson served in the following positions and held the following credentials: Dean of Student Services, Santa Rosa Junior College; President Elect, California Association for Alcohol / Drug Educators (CAADE); California Community College Counselor Credential; California Community College Instructors Credential; Master of Science, School Counseling; Certified Clinical Supervisor (CCS) Credential; and Certified Addictions Treatment Counselor (CATC).
SYLLABUS
CV-1181: Culture-Centered Counseling within a Group Counseling Environment
Presentation includes cultural dimensions of counseling; review of acculturation, assumption, beliefs, biases, prejudice, race, racism and values; review of common cultural values and beliefs shared in the United States; and a discussion of the four levels of oppression.
There is no fee to view the video, or to print the Exam Questions.
If you would like to earn 3 CE hours credit:
– Watch the video.
– Answer the Exam Questions using the On-line Answer Sheet and pay on-line.
Recommendation for passing the Exam:
Review the Exam Questions before viewing the video. The order of the Exam Questions generally follow along in the same order as the video.